Commodities rally a three-way boon to US economy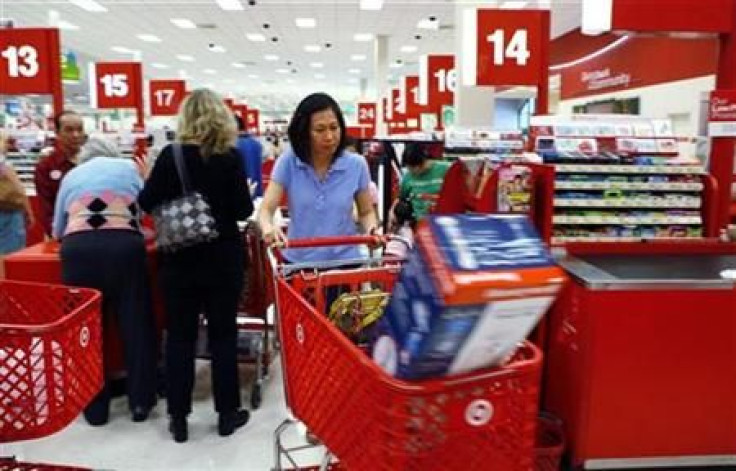 An Agricultural commodity price rally in the U.S. will help the wobbly recovery in three ways - by boosting inflation a tad and narrowing the worrying trade deficit by a whisker, while not hardening enough to snuff out the fledgling recovery.
According to an analysis by Capital Economics, the 40 percent gain in agricultural commodity prices since May will boost headline CPI inflation by around 0.4 percent, reduce real consumption by nearly 0.3 percent and narrow the trade deficit by about $1.6 billion.
A 0.4% rise in overall CPI inflation is hardly a disaster. In fact, given that in October headline inflation was just 1.2%, some Fed officials may view this as a favorable development. As higher food prices are unlikely to have a knock-on effect on the prices of other items, the rise in agricultural commodity prices may just widen the gap between the headline and core rates of inflation, wrote Paul Dales, an economist at Capital Economics.
However, the commodities rally will subdue real consumption growth by close to 0.3 percent, mainly because households will be forced to spend an extra $24 billion a year to buy the same amount of food, thanks o food price inflation.
Though statistically this is not a huge dampener, the price rally will still be a blow as unemployment is reigning high and unemployment benefits for many of the long-term unemployed are close to expiring. Dales also points out the fact that as many as 58 million Americans, or 20 percent of the population who are on social security, will not receive a cost-of-living increase for the second year in a row next January.
Dales however, says the effect of the price rally will not be visible in the near-term. It normally takes around eight months for changes in agricultural commodity prices to filter through into higher food prices in the stores, so the effects on inflation and consumption may not be felt until early next year.
Commodity prices, which have been climbing upwardly since May, shot up early this month before mellowing a little.
Significantly, higher agricultural commodity prices will result in a narrowing of the trade deficit as the country is a net exporter of foods and feeds products, says Dales, though he agrees that a $1.6 billion gain will pale in the face of the $44.0bn deficit.
© Copyright IBTimes 2023. All rights reserved.