'Conan Exiles': Here's What's Coming In 'Age Of Sorcery' Update
KEY POINTS
Age of Sorcery features a more grounded style of spellcasting
The update is free for all owners of "Conan Exiles"
A battle pass and in-game shop will be added to the game
One of the biggest updates to Funcom's "Conan Exiles" is coming later this year, and it's set to introduce some interesting new mechanics to the game for all players.
The 3.0 update, also dubbed as the "Age of Sorcery" patch, is adding a magic and spellcasting system that stays true to the established lore of "Conan the Barbarian."
A short overview video provided a bit of insight as to what players can expect once the update goes live.
Funcom said that it wanted to make magic in "Conan Exiles" feel more grounded compared to those in high fantasy genres. Instead of shooting elemental power out of their fingertips, players will need to use catalysts like short staves and wands to channel magic.
There will also be a ritual system that's more directly related to crafting instead of combat. Players can sacrifice NPCs to summon minions or mounts, as well as use blood and brimstone to activate craftable fast travel stations.
Apart from sorcery, the 3.0 update is also introducing a few more major revamps to the game's existing systems.
First, constructing bases will be much easier than in the live version of "Conan Exiles" thanks to a new building menu, which will consolidate all building pieces into one easy-to-use window similar to "Valheim."
Second, traits and perks are getting overhauled to provide better and more exciting bonuses. The developers haven't revealed the specifics yet, but more information about this is expected soon.
Third, the game will be ditching its old monetization model in favor of a battle pass and in-game shop. Players will still have the option to buy individual items or packs from the shop, but many new cosmetics will be locked behind the battle passes.
Lastly, "Conan Exiles" will finally have a creative mode that's accessible from the main menu. This should allow players to access unlimited building pieces, god mode and flight without having to fiddle with admin commands.
The "Age of Sorcery" update is due to release later this year, but the exact window hasn't been pinned down yet. Funcom will be releasing articles covering each major change and addition in the coming months.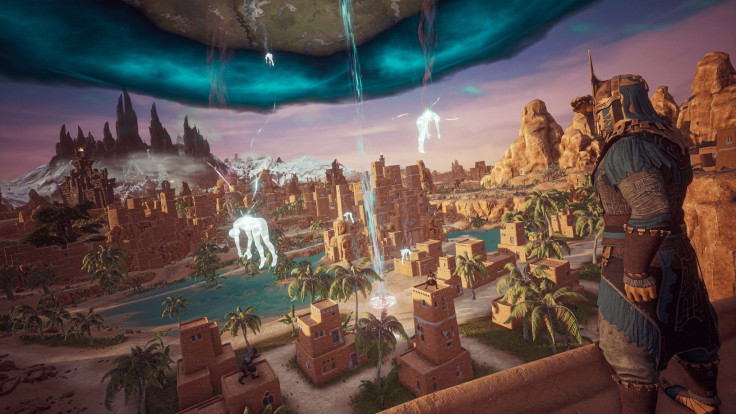 © Copyright IBTimes 2022. All rights reserved.
FOLLOW MORE IBT NEWS ON THE BELOW CHANNELS