'Valheim': Here's What's New In The Mountain Update
KEY POINTS
New cave dungeons can now be explored in Mountain regions
These new caves can spawn in unexplored areas inside existing worlds
The update also features new enemies, items and QoL improvements
It's been over a year since "Valheim" launched, and the developers are celebrating that milestone with the release of a new, content-filled update.
The "Frost Caves" update is one of the big ideas that Iron Gate had previously included in their canceled roadmap from last year, although this update was earlier called the "Cult of the Wolf." They are one and the same, according to the developers, and players can now enjoy everything it has to offer.
One of the biggest additions brought by this patch is the inclusion of the titular Frost Caves that now dot the many mountain regions of the game. These can be a little tricky to find, but they look exactly like what players would expect a cave entrance to look like.
It's important to note that even existing worlds will be updated to have these randomly-generated caves, but they will only appear in unexplored Mountain areas.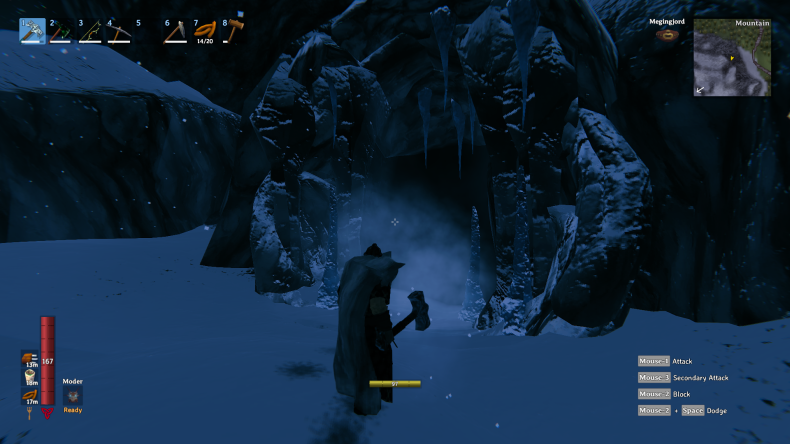 Inside these caves are a bunch of new enemies. Bats will often be the first ones players encounter once they enter a cave, but deeper down, expect to find humanoid Cultists and the werewolf-like Ulvs, which appear to be more feral versions of the Fenrings typically found on mountains.
Speaking of Fenrings, these monsters now drop unique loot that can be used to craft the new Fenris armor set. Players who wear three pieces of this set will gain a damage boost to their unarmed attacks, and they'll be able to run past fire without taking damage. The armor set is complemented by the Flesh Rippers, "Valheim's" first fist weapons that scale off the player's Unarmed skill.
As with any update, "Frost Caves" also comes with a lot of bug fixes and general game quality improvements. Building pieces now have indicators that show which direction they're facing, the Corpse Run buff now grants extra carry weight, and players will be happy to know that controllers are now officially supported as well.
Admittedly, the update isn't as big as many would have hoped for. However, the release of the "Frost Caves" means that it might just be the perfect time to pick "Valheim" up for the first time.
© Copyright IBTimes 2022. All rights reserved.