Congress Eyes Do Not Track Law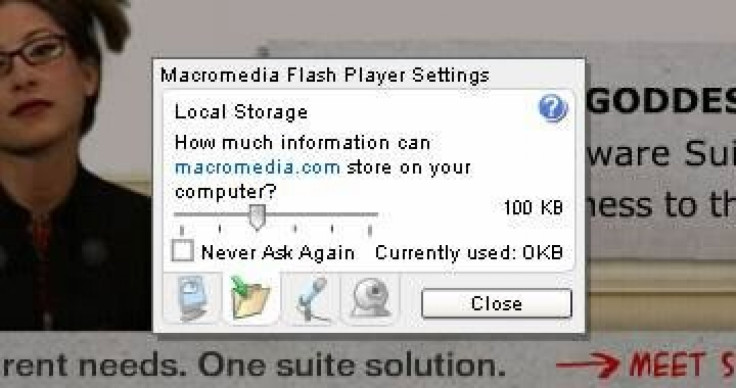 A Congressional subcommittee will hold hearings to decide whether legislation to curb web-based consumer data mining is necessary, and the affected companies are crafting a response.
Currently, there is no law protecting consumers from getting their information collected -- either by web browser cookies or any other method. The data is often sold or used for advertising, as companies seek to target customers more exactly.
This week the House Commerce, Trade, and Consumer Protection subcommittee will hold a hearing on the need for a do not track law. Similar to the do not call list, which prevents telemarketers from calling up listed names, the list would force data mining companies to avoid picking off information from listed users.
Some of the key players in the debate will meet at an event this week, prior to the congressional hearing, called 'Do Not Track' Demystified. The event is hosted by The Future of Privacy Forum (FPF), a self described think-tank that seeks to advance data privacy practices.
While the list might seem like an ideal strategy on the surface, many of the companies involved in the debate see various challenges to implementing this strategy. Mozilla, which will take part in the FPF event and was reported by the Wall St. Journal to have been implementing a do not track, option for the next version of their Firefox browser, said more information on the system needs to come out before it gives its blessing.
While a do-not-track system could be useful, it is not yet clear what such a system would entail, said Mike Shaver, Mozilla's vice president of engineering, in a statement. Without a concrete description of how 'do-not-track' would operate, it's difficult to speculate about the specifics around Firefox implementation. Our goal is a system which gives individuals meaningful control over their private information, maintains the vibrant ecosystem of the Web and is technically robust.
Mozilla said Firefox already has a number of options that can help users control sites' methods of tracking them. The Targeted Advertising Cookie Opt Out (TACO) blocks targeted advertising while Universal Behavioral Advertising Opt Out allows users to indicate to sites that they do not wish to participate in behavior tracking.
Another company that will participate is Lotame Solutions. The New York City-based online advertising firm tracks data for its clients. A spokesperson for the company said it does not support the do not track list, but will sit on the panel to discuss what it could look like and what it would mean to the industry. The company says it supprts transparency.
As a company, Lotame has demonstrated its commitment to transparency and choice -- through adopting and promoting new privacy management tools from all sources (both industry groups and independent sources such as TACO and Privacy Choice); creating our own preference manager consumers can use to influence their anonymous profiles and being an active member of the [Network Advertising Initiative], as it and other industry groups roll out an entirely new enhanced notice and choice framework for consumers, the spokesperson said in an emailed statement.
The company said it has substantial concerns regarding a do not track list, saying it could undermine both consumer and business interests while over-represent what it can offer consumers. The spokesperson said the company thinks a list may force consumers to make a binary black or white choice, rather than something more complex and realistic.
While a Microsoft spokesperson would not comment on the do not track listing specifically, she did say the company provides tools in its current version of Internet Explorer to curb data tracking. One such tool is calling InPrivate, which has browsing and filtering options. The browsing option means users' history, temporary internet files and cookies will not be retained from session to session. Filtering allows users the ability to monitor and filter content coming from third parties who may be in a position to track and aggregate the user's online behavior.
Like Mozilla with Firefox and Microsoft with Internet Explorer, Google has a number of tools in its Chrome browser to limit web tracking. Those using the Incognito feature on Chrome will not have any of their websites saved and their cookies will be deleted as soon as they close out the browser. The company also gives users the ability to manage cookies and only allow them from certain sites.
Google said it could not comment on the record because this is a policy decision. Another company with a popular web browser, Apple with Safari, did not respond to requests for comment.
© Copyright IBTimes 2023. All rights reserved.
FOLLOW MORE IBT NEWS ON THE BELOW CHANNELS