Construction Of 2014 FIFA World Cup Stadium In Sao Paulo Could Be Sidelined If Government Loan Isn't Released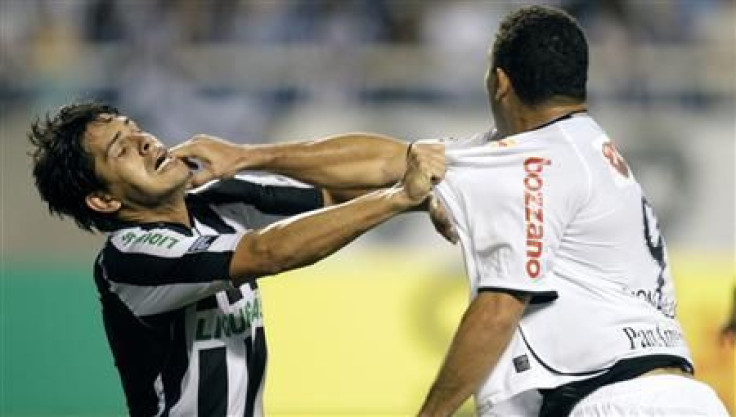 Brazil might be a nation of soccer fanatics, but Banco do Brasil SA (São Paulo:BBAS3) isn't excited about releasing loans to build the $412-million Itaquerão stadium slated to host the opener for the 2014 FIFA World Cup. And this apprehension has threatened to halt the project altogether.
The state-owned bank has yet to release some $202 million in loans already approved by the government's development bank, known by its Portuguese acronym BNDES, largely because Banco do Brasil is cool to the idea of using future revenue from the stadium as loan collateral, as proposed by the stadium's backers, according to the Wall Street Journal.

These backers include São Paulo-based Sport Club Corinthians Paulista, the country's richest and most popular soccer club, which is estimated to be worth nearly a half of a billion dollars, according to Forbes, and privately held Salvador, Brazil-based construction holding company Odebrecht S.A.
Key players in pushing for the deal for the 48,000-seat arena in São Paulo include the owner of the project, Andrés Sánchez, a former Corinthians team president and his close friend former Brazil President, Luiz Inácio Lula da Silva.
Sánchez has threatened to stop the project if the loans don't go through. The project is currently being funded by higher-interest-rate temporary loans, which Sánchez claimed has already cost $15 million in interest payments on $240 million in loans.
The government-backed loans would have a 5 percent longer-term interest rate compared with the current 12.25 percent on the benchmark Selic rate, the Journal reported.
© Copyright IBTimes 2023. All rights reserved.
FOLLOW MORE IBT NEWS ON THE BELOW CHANNELS