Contour Hands-free HD Video Cameras Come to the Rescue of Thrill Seekers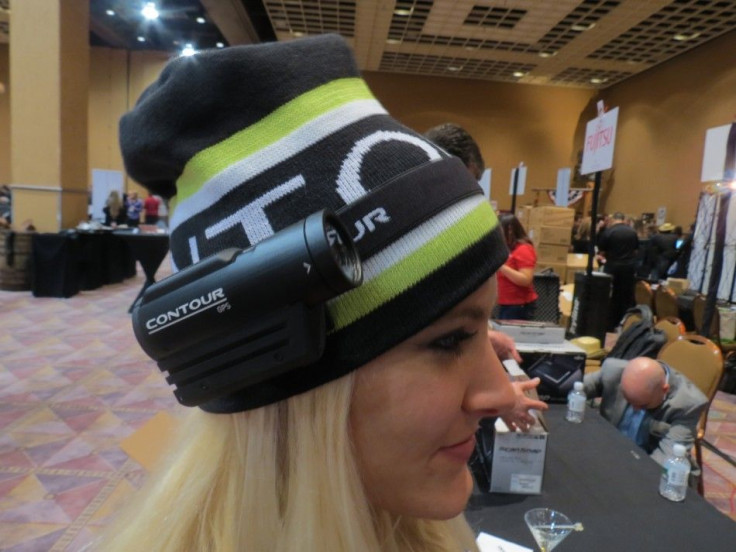 There are lots of gears designed for thrill seekers but not many gadgets to capture the perfect moment - whether you're hang-gliding, surf-boarding, scaling a cliff, dirt-biking or bungee jumping. However, thankfully, there's Contour.
Contour, a market leader in hands-free compact video cameras, showcased a new range of HD video cameras at CES 2012 that enable modern day explorers to tell their stories of adventure, action and travel in real-time.
While ContourROAM boasts of 170-degree wide angle lens, ContourGPS adds a new layer to your storytelling by allowing you to capture your location, speed and elevation, besides giving you the ability to use your smartphone as a wireless viewfinder.
Contour+ is the next progression in hands-free video camera and the most advanced camera in Contour's product line.
Contour+ features an HDMI output, an external microphone jack and is also GPS-enabled like ContourGPS. Moreover, it boasts of 2.8 aperture and 170-degree wide-angle rotating lens that delivers the real picture with minimal distortion. It is also Bluetooth-enabled, which means you can use your smartphone as a wireless viewfinder and also set the white balance, sharpness and exposure via the wireless mobile app.
All the three cameras offer an array of resolutions and frame rates as well as a 5 megapixel still mode. Their water-resistant anodized aluminum shell enable them to take a beating in extreme environments, ranging from raging storms to muddy tracks, and yet, they have been stacked with everything you need to get the perfect shot to tell your story.
ContourGPS and Contour+ come with 2GB microSD card and removable Li-ion battery (ContourROAM features a built-in battery).
All the three video cameras are available in leading retail stores and are priced at $199.99 (ContourROAM), $299.99 (ContourGPS) and $499.99 (Contour+).
Contour also sells various kinds of mounts, straps and waterproof cases that are compatible with its cameras.
© Copyright IBTimes 2023. All rights reserved.