Coronavirus Update: Honda, Toyota, BMW Shut Down Vehicle Production Amid COVID-19 Pandemic
Several more automakers have announced that they are closing their automotive plants to prevent the spread of the coronavirus among workers. The latest companies to announce closures include Honda (HMC), Toyota (TM), and BMW (BMW.DE).
Honda made the announcement on Thursday that it would adjust production at all of its plants in North America due to the decline in market demand for vehicles and the impact that COVID-19 is having on its business.
The company said it will suspend production for six days, starting on March 23, with plans to reopen on March 31. The shutdowns will also affect its transmission and engine plants and reduce overall vehicle production by 40,000 units a day during the plant closures.
Following the six-day period, Honda said it will reevaluate conditions and make adjustments as necessary. All 27,600 affected employees will continue to be paid by Honda. The shut down will also allow time for deep cleaning of the facilities.
Toyota is also temporarily closing plants in North America from March 23 to 24 because of the coronavirus. The company said it will resume production on March 25. Toyota's service parts depot and vehicle logistics centers will remain open during this time.
The automaker said the decision to close is in anticipation of a decline in market demand related to the pandemic. During the plant closures, Toyota will clean all facilities. It was unclear at the time of writing if employees would continue to receive pay during the shutdown.
BMW has also made the decision to temporarily close dealerships in Europe as it anticipates a significant decrease in vehicle demand. The automaker also announced that it would be adjusting production volumes and shutting down its European and Rosslyn, South Africa, plants by the end of the week until April 19.
The news that Honda, Toyota, and BMW are closing plants come on the heels of announcements by Ford, GM, and Fiat Chrysler that they are closing their North American plants until March 31.
Shares of Honda stock were up 0.29% as of 10:08 a.m. EDT on Thursday while shares of Toyota stock were up 2.06% at the same time. Shares of BMW stock were down 3.85% also at the same time.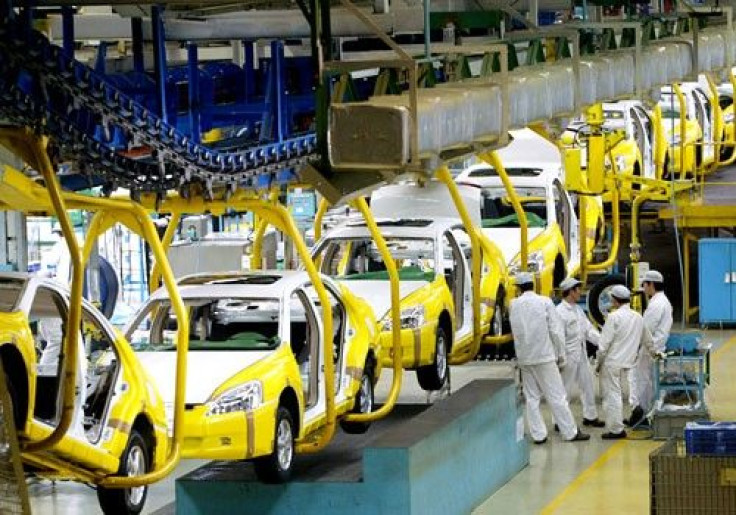 © Copyright IBTimes 2023. All rights reserved.