Coronavirus US Death Toll Tops 61,000; UN Warns Of Global Starvation Due To COVID-19
KEY POINTS
"There is also a real danger that more people could potentially die from the economic impact of COVID-19" said WFP executive director David Beasley
Even before the pandemic, 2020 was set to become the world's worst humanitarian crisis year since World War II
WFP urges world governments to do more to alleviate world hunger
Enforced stay-at-home orders and social distancing are saving lives and curbing the further spread of COVID-19. They're also hurling more and more people -- including those in the United States -- into poverty and starvation this year.
These measures and others taken in response to COVID-19 might also conceivably kill more people than the number that will eventually perish from the disease by the end of 2020. The number of global deaths currently stands at 227,726 (61,480 in the U.S.), as of early Wednesday evening, according to data website Worldometer.
These grim assertions were made by the World Food Programme (WFP), the food-assistance branch of the United Nations. WFP is the world's largest humanitarian organization that works to save lives, deliver food assistance in emergencies and works with communities to improve nutrition and build resilience.
WFP executive director David Beasley recently told the UN Security Council the risk of large-scale famine in most of the developing world is now "of biblical proportions" as a result of the global COVID-19 pandemic.
"While dealing with a COVID-19 pandemic, we are also on the brink of a hunger pandemic," said Beasley. "There is also a real danger that more people could potentially die from the economic impact of COVID-19 than from the virus itself."
Beasley said that even before the pandemic, 2020 was set to become the world's worst humanitarian crisis year since World War II. Triggering this horrific outcome are ongoing wars in Yemen, Syria and South Sudan, among others, made worse by natural disasters and desert locust swarms across Africa. WFP contends these wars and widespread natural disasters have been exacerbated by efforts to curb the pandemic.
"We can expect more global deaths due to secondary impacts of COVID-19 than the virus itself -- the World Food Program currently estimates that 265 million in 55 countries will be on the brink of starvation by the end of the year," said Ian Bradbury, CEO of Canada-based humanitarian organization 1st NAEF, to Fox News.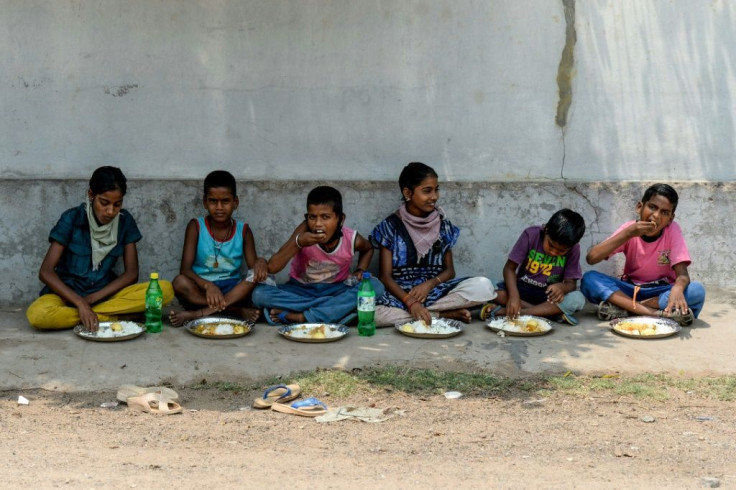 The newest numbers from the WFP's newly published Global Report on Food Crises 2020 indicate the lives and livelihoods of 265 million people in low and middle-income countries will be severely threatened by acute hunger this year unless the world takes swift action to defeat the pandemic. This number formerly stood at 135 million.
The report, however, was written before the emergence of COVID-19 as a pandemic. The data it presents is, therefore, an understatement.
"These new projections show the scale of the catastrophe we are facing," said WFP chief economist Arif Husain. "We must make sure that tens of millions of people already on the verge of starvation do not succumb to this virus or to its economic consequences in terms of loss of jobs and incomes.
"Just like in developed nations, governments are doing all they can to assist their people. We need to do the same for tens of millions of people."
© Copyright IBTimes 2023. All rights reserved.