Coronavirus: US May Never Get Back To 'Normal', Dr. Fauci Warns
KEY POINTS
Dr. Anthony Fauci believes our world might never return to what it considered "normal" before COVID-19
The threat from this virus will seriously affect our future
The priority now is to develop an effective vaccine that will help contain SARS-CoV-2
The terrifying possibility COVID-19 will become a seasonal affliction much like the common flu -- and will again strike in the fall before a vaccine becomes available -- means life as we know it from now on will be lived under the shadow of this terror. Our world will never be the same.
Dr. Anthony Fauci, director of the National Institute of Allergy and Infectious Diseases (NIAID) since 1984, also holds the view our world might never return to what it considered "normal" before COVID-19 surfaced in Wuhan, China.
At the White House on Monday, Dr. Fauci said he believes that despite the ravages of the coronavirus, humanity will be able to "function as a society. But you're absolutely right, if you want to get to pre-coronavirus that might not ever happen in the sense that the threat is there."
He said a number of therapies are in the offing while several potential vaccines are being developed. He said these initiatives give him faith "we will never have to get back to where we are right now."
"When we say 'getting back to normal' we mean something very different from what we're going through right now, because right now we are in a very intense mitigation," explained Dr. Fauci.
He previously said he expects inoculations with the first COVID-19 vaccine to occur by 2022 after shortened clinical trials lasting most of 2021. Phase one clinical trials involving the first of these vaccines is now ongoing.
This vaccine candidate, mRNA-1273, was developed by American biotech firm Moderna, Inc. In March, Moderna announced it had dosed the first patient in a phase one study evaluating mRNA-1273 against COVID-19. The phase one study is being conducted by the U.S. National Institutes of Health.
Dr. Fauci said that even when an effective coronavirus vaccine is developed and proven safe for human use, things might never return to what was considered normal before the advent of COVID-19. This, because COVID-19 will remain a looming threat to the world.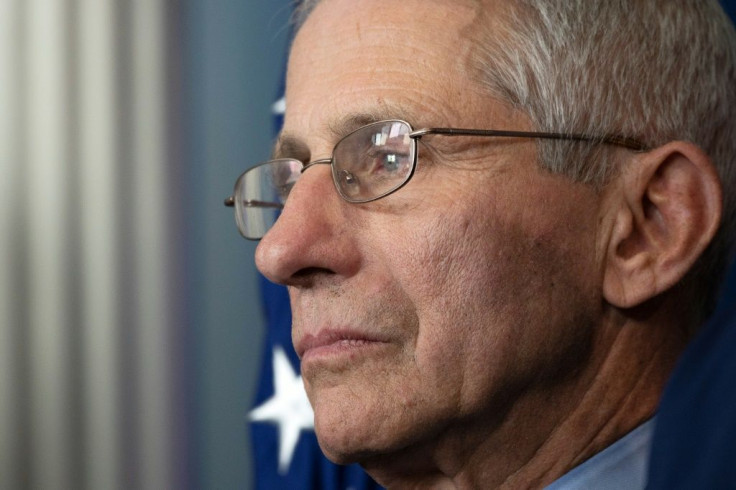 He's often said SARS-CoV-2 (severe acute respiratory syndrome coronavirus 2), the virus that causes COVID-19, will likely return every year, especially without a vaccine that prevents future outbreaks.
Dr. Fauci also hopes scientists will develop therapeutic drugs to cure COVID-19. In the meantime, the priority is to develop an effective vaccine that will help contain SARS-CoV-2 better than it is today.
"If 'back to normal' means acting like there never was a coronavirus problem, I don't think that's going to happen until we do have a situation where you can completely protect the population" with a vaccine.
It was only on Dec. 31, 2019 when Chinese officials first disclosed to the world the outbreak of the mysterious pneumonia-like illness we now call COVID-19. On the other hand, the world's first confirmed case of COVID-19 was detected Nov. 17, 2019 in Wuhan, but this case was diagnosed as the flu by Chinese doctors at that time. The earliest traceable and confirmed COVID-19 patient was confirmed December 1, also in Wuhan.
The first Chinese case, or Patient Zero, has now infected more than 1.3 million people worldwide and killed more than 75,000, as of Monday. Of these terrible totals, more than 364,000 cases are in the U.S., as well as 11,000 deaths. The global toll keeps rising since the coronavirus has now invaded all countries in the world.
© Copyright IBTimes 2023. All rights reserved.