Cortana vs. Siri: Microsoft Revamps AI Assistant In An Attempt To One-Up Apple's iOS Assistant
Microsoft finally launched its promised overhaul of the Cortana app for iOS this Friday. The Redmond giant kept its word that it will put out a revamped version of its app, which will simplify the way people use its AI assistant. Other implementations included in the update are minor, but they are still conspicuous. Given these changes, does Cortana now match or even surpass Apple's native voice assistant Siri?
Microsoft's new Cortana is version 2.0. It is already up on Apple's App Store and requires iOS 9.0 or later to work with an iPhone, iPad or iPod touch. Based on the release notes the company provided, the new Cortana has a fresh now look and an overall better user experience. It has redesigned calling, texting and reminders features and boasts of more immersive full-page answers. It also has faster page transitions and improved app responsiveness.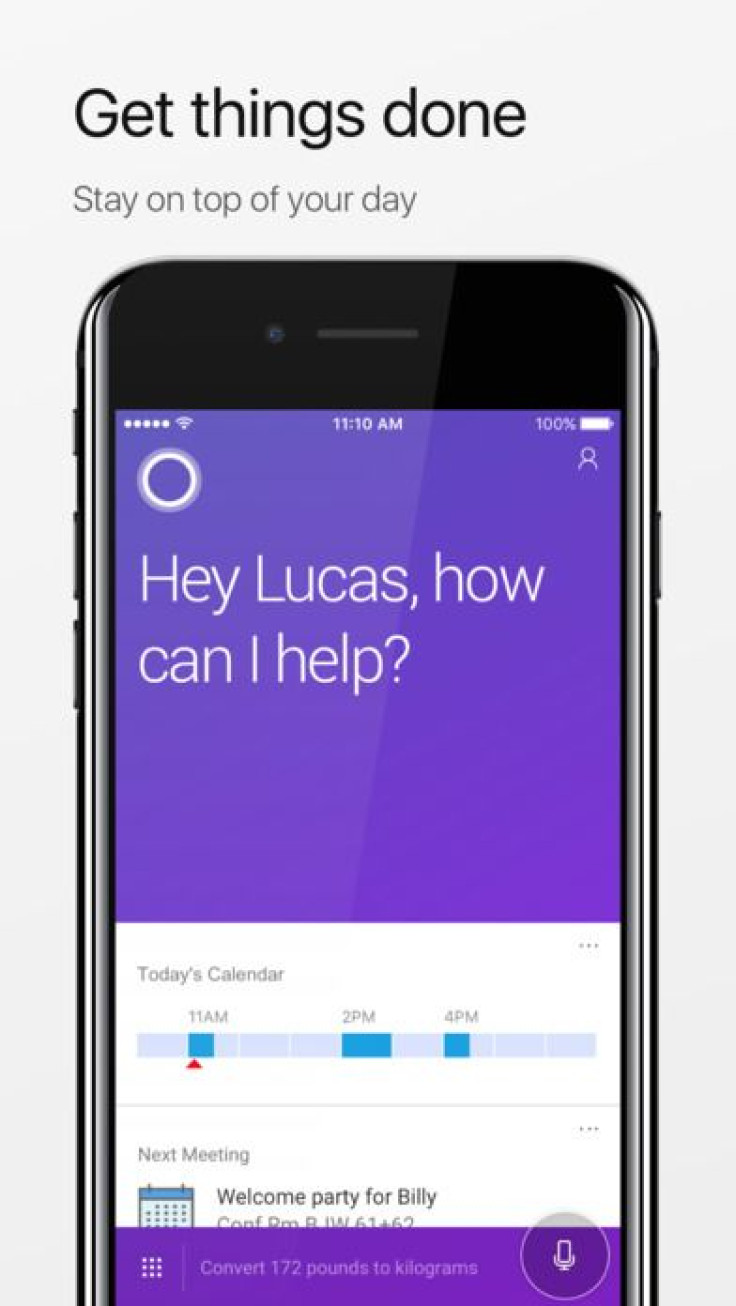 The revamped iOS app definitely loads faster, and the best thing here is it listens to voice commands and questions by default. The redesign is also very obvious to longtime users. Before the color of the app's user interface was dark gray. With the updated version, users are greeted with a purple look and more prompts to do stuff right away, according to Thurrott.
Microsoft may have taken cues from Google in refreshing the Cortana app, for the homescreen now comes with Google Now-like information cards for certain data like weather, news, traffic, nearby restaurants and package deliveries. The reminders screen has also been redesigned to embrace a cleaner UI than the one before.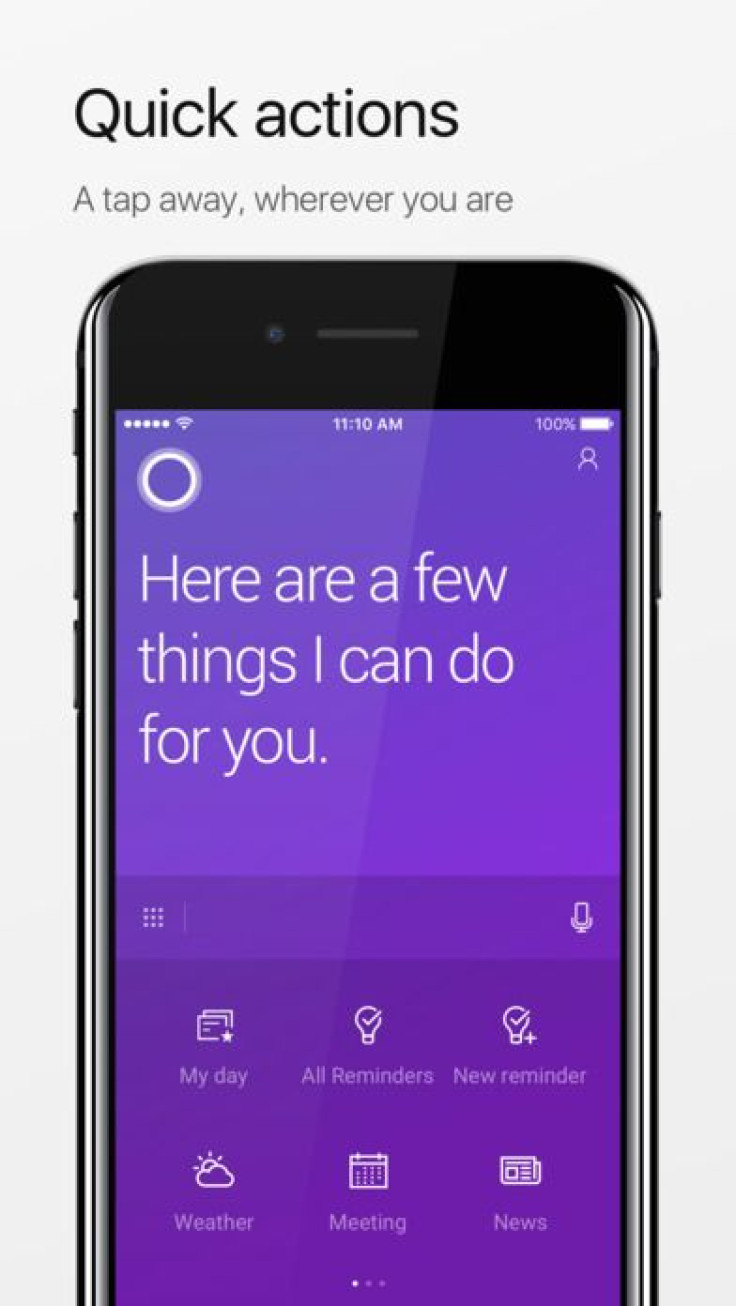 An app drawer-like button is now present on the lower-left of the homescreen and clicking it will bring up "quick action" buttons for certain info and commands without having to speak with the voice assistant. The responsiveness is also noticeably faster when switching from doing one command to another.
Despite the many changes, Cortana still can't hold a candle to Siri. For one thing, Cortana is still limited in use because it cannot be triggered or used when one is outside of the app. Another thing to take note off is the app's inability to connect with native iOS services. The only upside here is it's the perfect AI assistant if one has a Windows 10 computer, which has Cortana integrated, as pointed out by Apple Insider.
© Copyright IBTimes 2022. All rights reserved.
FOLLOW MORE IBT NEWS ON THE BELOW CHANNELS