Costa Concordia Sinking, More Bodies Found (Striking Photos)
Rescuers Tuesday pulled five more bodies from the wreckage of the Costa Concordia, a cruise ship that ran aground near the west coast of Italy, while Francesco Schettino, captain of the ship, was placed under house arrest.
Bodies of four men and a woman (aged between 50 and 60) were recovered near the stern of the ship, a location where passengers were told to gather in case of any emergency.
News agencies quoted an official as saying that there was still a glimmer of hope about finding some more survivors in the almost submerged ship.
The Italian cruise ship, carrying more than 4,200 passengers, capsized near the Tuscan Cast when the captain of the ship changed the course in order to show ship to locals.
Check out some of the striking photographs of the sinking ship: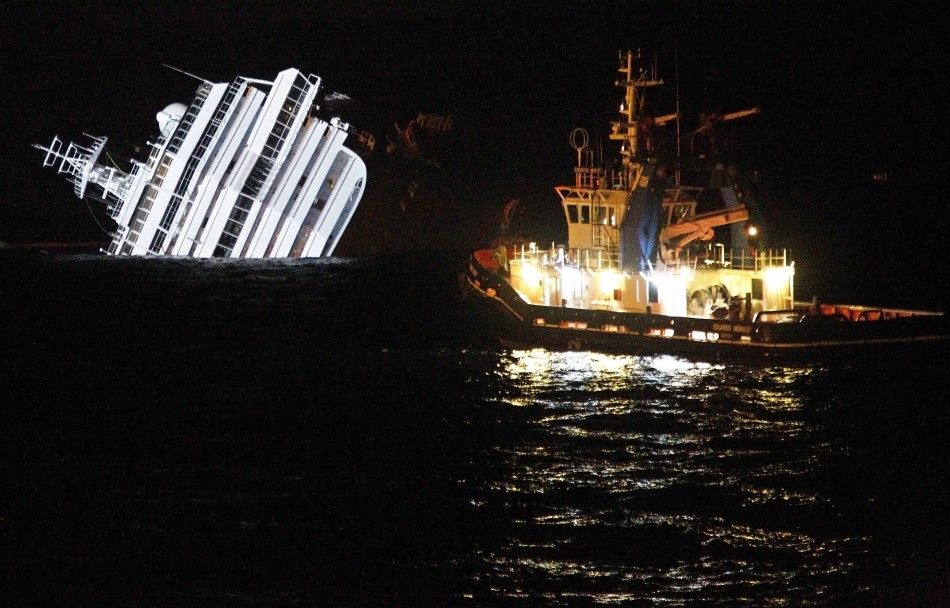 © Copyright IBTimes 2023. All rights reserved.