Cotton In Space? ISS Experiments To Optimize Fiber Growth On Earth
Space makes an excellent hub for testing scientific theories and conducting a wide range of experiments. We have already sent human sperm and Budweiser barley seeds to the International Space Station (ISS) and now, the next thing flying towards orbit will be cotton!
In a bid to optimize cotton farming on Earth, the Center for the Advancement of Science in Space (CASIS), the organization managing ISS' U.S. National Lab under NASA's authority, will be sending three sophisticated cotton projects to the space station.
These experiments, selected through a competition called the Cotton Sustainability Challenge, will primarily focus on improving cotton production without using as much water as currently required. As part of the effort, each of the three projects will get in-orbit access to the U.S. National Laboratory and hardware implementation assistance to go ahead with the main mission.
In addition, the team of researchers and innovators behind all three projects will also get a $1 million in grant funding from Target Corporation, the sponsor of the mission.
"Bringing awareness to cotton sustainability is a powerful opportunity to showcase the unique research facets of the International Space Station," CASIS Director of Commercial Innovation and Strategic Partnerships Cynthia Bouthot said in a statement. "We look forward to working alongside Target and our selected researchers as they prepare to send innovative research to our orbiting laboratory."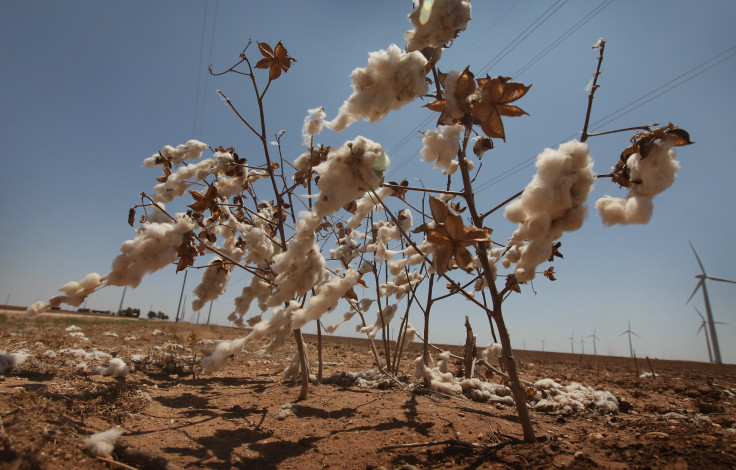 One of the selected projects, proposed by a California-based public benefit corporation called Upstream, aims at leveraging a sophisticated machine learning algorithm. The program will use ISS' remote sensing imagery to automatically monitor and assess cotton agriculture in real-time and relay that data for bringing efficiency in water use.
The next project will use genome sequencing techniques to understand and gain new insight into cotton plant growth and regeneration. The idea is to observe three different cotton cultivars grow in the absence of gravity and analyze their gene expression and other features in order to find a way to grow plants that may require less water or could adapt to changing environments.
When talking about plant growth and regeneration, the value of their roots cannot be ignored. This is why the final project, coming from researchers at the University of Wisconsin-Madison, will be revolving around the expression of a gene AVP-1. Scientists think that the overexpression of this gene in cotton plants leads to an enhanced root-system and allows the plants to perform better and yield more even while facing drought-like conditions.
Now, as root growth is directly related to gravity, this project will use the environment of ISS to explore the behavior of this gene and all other factors that might bolster the plants capability to deal with stressors like lack of water and high levels of salt.
Though there is no word on when these projects will lift-off towards the cosmos, the effort could certainly contribute towards saving water as well as other natural resources that are needed for cotton production but are on a decline. As Space.com reported, producing cotton for a single T-shirt alone requires as much as 2,700 liters of water.
© Copyright IBTimes 2023. All rights reserved.