Could This $16,000 Machine Save Nigeria Billions?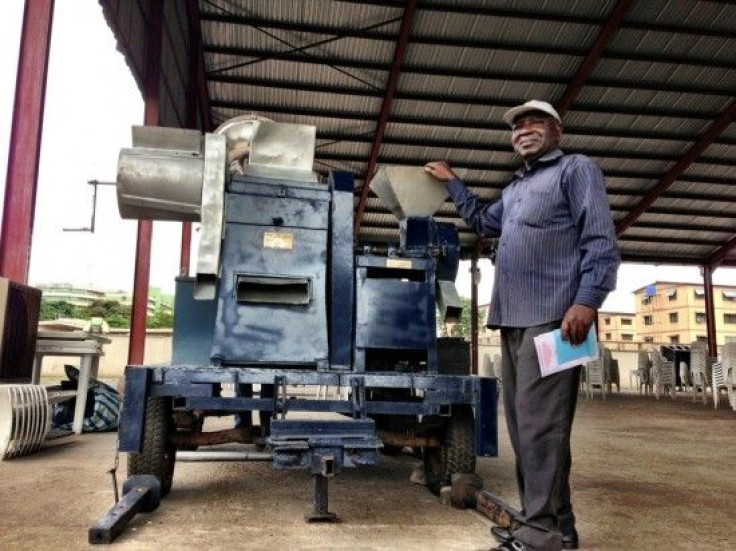 Sulaiman Famro left his native Nigeria in the 1970s to become an engineer. Now in his 60s, he claims his invention could save the country billions.
"No doubt, Nigeria is blessed with huge human and natural resources, but without the necessary technological expertise and political will to harness the vast resources, these blessings cannot be converted to assets," Famro told The Nation.
The Farmking, as the invention is named, is a "one-stop-shop" type of device that will allow farmers to process crops without losing the valuable starches that aren't preserved when traditional farming methods are used.
Famro claims that Nigeria imports more than $1 billion worth of starches, such as flour, every year, but the Farmking will help producers preserve by-products, which can be used in place of the imported products.
Part of his mission is "to put farmers in the driver's seat of their business" by giving them equipment that lets them process their crops right there on their farms. Ideally, this would "improve farmers' productivity ... financial status and ... standard of living," his website says.
Famro earned a Masters in Engineering from the Polytechnic Institute of NYU in 1976, and before that he earned his undergraduate degree at Brooklyn's Pratt Institute.
Since then, he spent nights and weekends working on ideas for a prototype, which he used his own money to build four years ago.
The Farmking is made up of three sections; one that grates and mills the plants, which get sent to a steel drum that holds a spinning filter, which can produce up to 2.5 tons of milled starch from cassava, for example.
Usually, when these crops are harvested and processed, the starch gets left behind, even though it could be still used if collected properly.
The current price is around $16,000, and Famro has been in the process of marketing it for a few years. However, those efforts haven't gone very well.
"The Farmking has yet to sell one to any other customers," Africa tech blogger Erik Hersman said on AfriGadget in 2012.
"Herein lies the problem for not just Sulaiman, but for many engineering-based founders," he wrote.
"They can be incredibly good at building systems and tools, but they aren't interested, nor do they have the know-how, to sell and market their product," he added.
© Copyright IBTimes 2023. All rights reserved.