Could this be the end of RIM?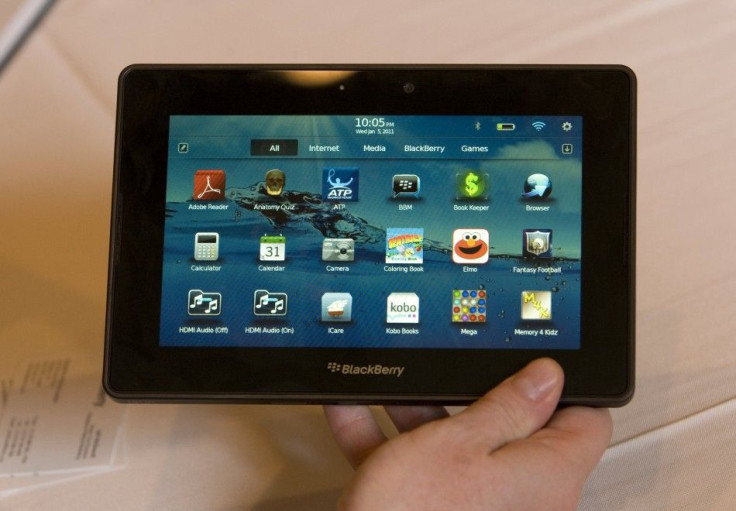 Research in Motion issued a partial recall on its much-hyped Playbook tablet, but unfortunately this disappointing news isn't an isolated misstep.
The Canadian-based wireless phone manufacturer has been on a virtual downward spiral for the past 5 years, and there doesn't seem to be an end in sight.
This pattern of demise has been seen many times in the tech industry: a pioneer builds a market and reaps gains, but just can't find the next move to make -- and time runs out.
Eventually a younger, more hip company comes, redefines the game and that stalwart bites the dust.
After pioneering personal computers IBM eventually sold the PC division to Chinese-based Lenovo. After Palm essentially invented the PDA, it struggled to find relevance in the integrated handset world.
History appears to be repeating itself, and this time the hip foe is Apple.
Since the iPhone's debut in 2007, the smartphone market switched from corporate to consumer, and RIM tried to keep up by adding the standard checklist of features to its BlackBerries.
Exhibit A: the Blackberry Storm.
What was touted as potentially the first serious contender to the iPhone debuted with software so poor it was nearly universally canned from analysts and consumers alike. And while subsequent software updates made it bearable, the damage was already done.
Earlier this month Needham & Co. analyst Charlie Wolf cut his rating on the company to Hold from Buy, arguing the company spent a decade as a one-trick pony, delivering the gold standard in messaging services, but that it's just not enough anymore.
Exhibit B: the Blackberry Torch.
The follow-up to the Storm and the Storm 2 boasted a slide-out keyboard and a brand-new generation operating system promising a better experience that should resonate with today's consumer: people who wanted a device that did everything.
But the software was still slow, even the hyped keyboard was cramped and left something to be desired. Over-all sales were underwhelming. AT&T has since relegated to offering the phone for 90% discounts.
We estimate that 1/4 to 1/3 of Blackberry subscribers in the U.S. who came up for contract renewals last quarter switched to other platforms, leading to an estimated net ~1mil subscriber losses in the U.S. North America, Gleacher's Stephen Patel said after RIM gave a disappointing Q1 guidance last quarter.
Most telling: We are concerned that each passing month creates a higher bar for new Blackberry products and lowers the odds of RIMM being able to stabilize U.S. share.
The core issue is a page straight out of Sony's 'playbook' -- RIM's skills as a hardware manufacturer have been more than offset by it ineptness in software development, the focus of competition today.
The blame must be laid at the feet of the company's Co-CEO's who in their actions and words, appear to have no clue on how to mount a successful response, Needham & Co. analyst Charlie Wolf said.
The shares have lost a quarter of their value this year.
RIM's history is still unfolding and with over $20 billion in annual revenue, it has some time to correct itself.
But time is running out. Exhibit C may very well be the already faltering Playbook tablet, at which point the case may be closed
© Copyright IBTimes 2023. All rights reserved.