Couple From Phoenix Confess Putting Fake Skeletons In Colorado River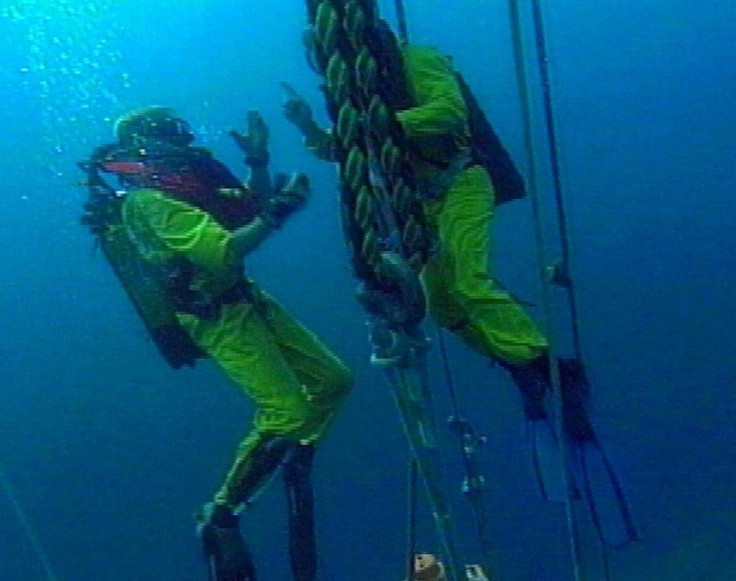 A couple from Phoenix have admitted placing two fake skeletons in the Colorado River, near the California-Arizona border. The two fake skeletons were placed underwater in lawn chairs, near some river rocks, as a prank, authorities with the La Paz County (Arizona) Sheriff's Office said.
The couple confessed recently when they visited the sheriff's office. They showed authorities a photo of themselves placing the skeletons in the river in Parker, Arizona, authorities said.
"They were nervous at first," Lt. Curt Bagby said, as ABC News reported. "They thought they might be in trouble. But when they finally came in, they brought a photo as proof that they were the ones who put them there."
The skeletons were discovered by a man who was snorkeling in the river. Thinking the skeletons to be real human remains, he alerted authorities. However, a Buckskin Fire Department diver soon determined that the skeletons were fake.
The couple came forward about the prank after seeing the media attention it attracted. Bagby said authorities don't plan to file criminal charges against the couple because the skeletons, which were wedged between the rocks, did not pose a safety hazard to anyone. But Bagby made clear that authorities were not condoning such behavior.
The skeletons recovered from the river were wearing sunglasses. One was holding a sign saying "Bernie" and "dream in the river," with the date Aug. 16, 2014. Officials said the couple placed the two skeletons on lawn chairs with help from another diver. The skeletons, which were tied to the underwater rocks, were cleaned by the trio several times since their initial placement in the river.
Contact the writer at: emailtoguneet@gmail.com.
© Copyright IBTimes 2022. All rights reserved.
FOLLOW MORE IBT NEWS ON THE BELOW CHANNELS