Credit Card Users Are Paying Down Balances A lot Faster Than They Used To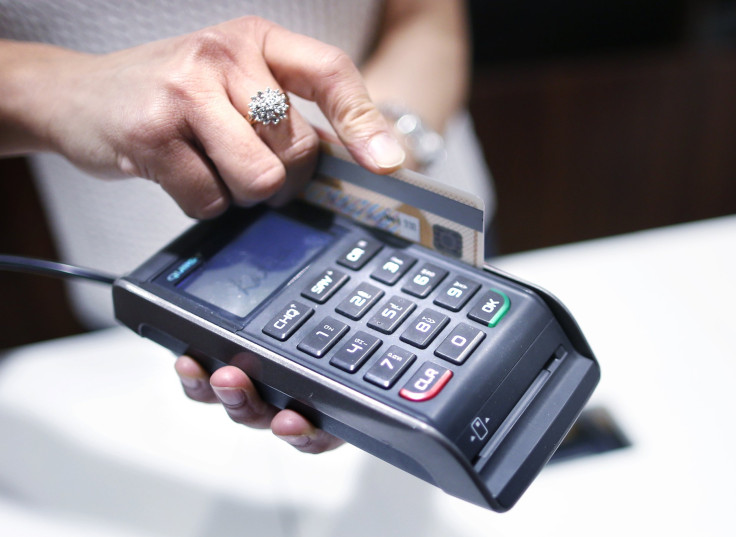 Americans of all financial stripes used less revolving credit in the fourth quarter, continuing a trend begun during the depths of the financial crisis, according to a report from the American Bankers Association released Tuesday.
The report said average credit lines fell 1.5 percent for subprime borrowers, 2.1 percent for prime accounts and 0.2 percent for superprime cardholders.
The report also showed more responsible credit card behavior among Americans regarding paying off balances. Transactors, what the industry calls those folks that pay off their card balance every month, made up 28.7 percent of all cardholders, versus 19.6 percent in 2008, the height of the financial crisis.
Credit card users are also wising up to the efficiency of rewards cards. According to the study, "A significant majority of cardholders enjoy a variety of rewards, including airline miles and cash back. As of Q2 2013, nearly 85 percent of superprime credit card accounts, 75 percent of prime accounts, and 57 percent of subprime accounts had a rewards program."
Here's all the data from the report: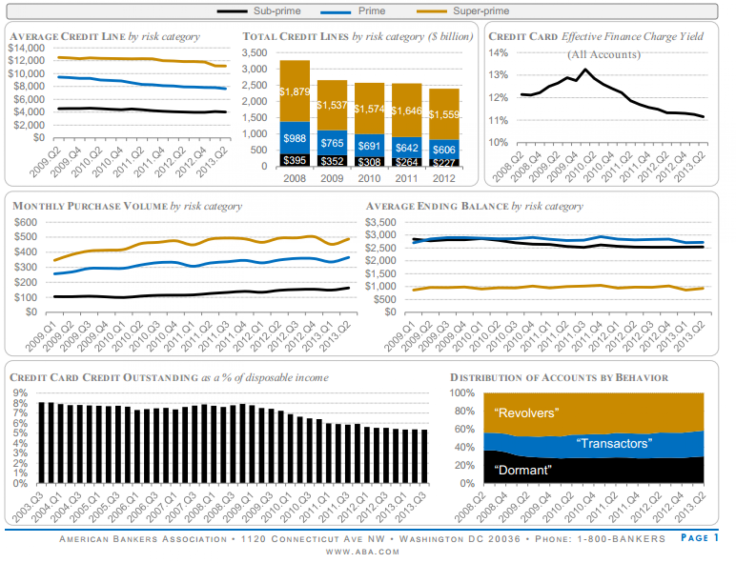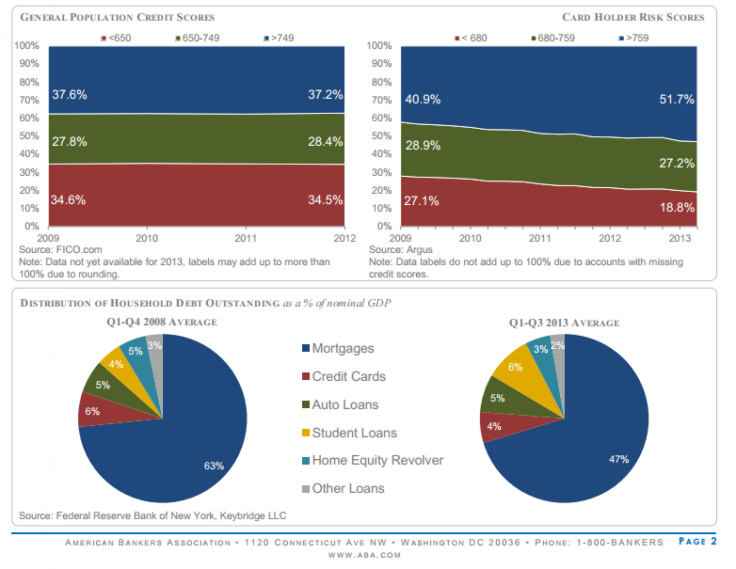 © Copyright IBTimes 2023. All rights reserved.
FOLLOW MORE IBT NEWS ON THE BELOW CHANNELS