Cruise Cancellations Sail In As COVID Infections Takeover 92 Ships In US Waters
The Centers for Disease Control and Prevention recently warned American travelers about setting sail on cruise ships as the COVID variant Omicron continues to surge. On Thursday, Norwegian Cruise Lines (NCLH) and Royal Caribbean Cruises (RCL) became the first to announce a slew of cruise cancellations.
Norwegian Cruise line canceled a number of voyages through April 23, saying they were due to "ongoing travel restrictions."
In a statement, the cruise line said, "Our first priority and the health and safety of our guests, crew and the communities we visit. We understand the inconvenience and frustration this disruption may cause, and we appreciate the continued understanding of our loyal guests and travel agent partners."
The suspended cruises come as Norwegian returned to Miami on Wednesday after just one day at sea, as one of its crewmembers tested positive for COVID-19, according to WFOR, a CBS affiliate in Miami.
The cruise was canceled "due to COVID-related circumstances" and is one of many ships that have reported coronavirus infections onboard in recent weeks, the Washington Post noted.
Also announcing cruise cancelations on Wednesday was Royal Caribbean, which said that its Spectrum of the Seas sailing for Jan. 6 would be suspended, according to Reuters.
Royal Caribbean's announcement comes after nine people were determined by Hong Kong officials to be close contacts of a person that had tested positive for COVID-19, Reuters said.
According to the Post, all 92 cruise ships with passengers in U.S. waters have COVID-19 infections onboard and are being investigated by the CDC.
The CDC issued a warning to Americans in late December urging travelers to avoid cruises regardless of vaccination status due to the high chance of contracting COVID-19 onboard a cruise ship.
At the time the CDC issued its warning to Americans, the number of COVID infections onboard cruise ships increased from 162 during the first two weeks of December to 5,013 from Dec. 15 to 29, the Post said.
The CDC said in its cruise travel guidance, "The virus that causes COVID-19 spreads easily between people in close quarters on board ships. It is especially important that travelers who are at an increased risk of severe illness from COVID-19 avoid travel on cruise ships, including river cruises, worldwide, regardless of vaccination status."
Cruise lines do require all crew and most, if not all, passengers to be fully vaccinated in order to board their ships. Passengers also need to show proof of a recent negative COVID test to sail.
As of Thursday at 12:55 p.m. ET, shares of Norwegian Cruise Lines were trading at $21.75, up 9 cents, or 0.40%, while shares of Royal Caribbean were trading at $80.90, up 29 cents, or 0.36%.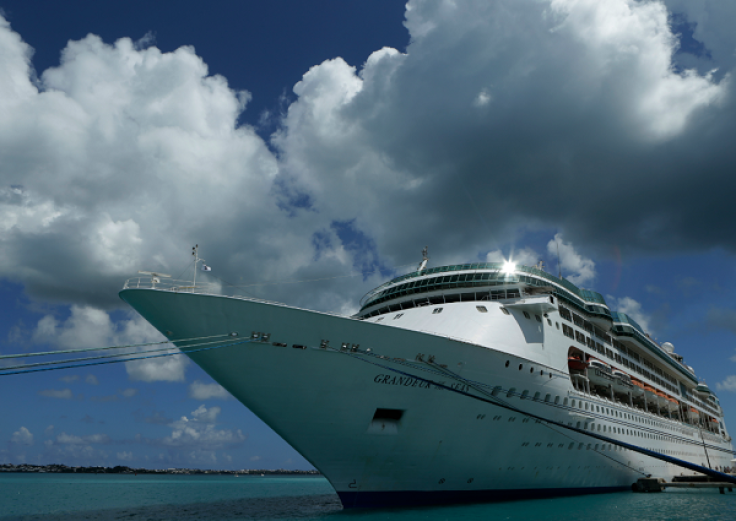 © Copyright IBTimes 2023. All rights reserved.