Crypto Market Will Be Back On Its Feet With Renewed Hope: WazirX CEO
India is home to one of the largest communities of crypto adopters in the world. The collapse of FTX has sent ripples through the Indian crypto community and raised questions on the asset class's viability as a whole.
But many think the fallout from the collapse is minimal for Indian crypto investors, given the tight restrictions the Indian government and the central bank have placed on the asset class. Crypto entrepreneurs in the country say it would be best for investors to observe carefully how the market moves — the overall market cap sliding below $900 billion for the first time since 2021 — before making investment decisions.
Nischal Shetty, founder & CEO of Indian crypto exchange WazirX, and co-founder of Shardeum, spoke to International Business Times on how the FTX collapse has impacted Indian crypto investors.
Do you think crypto investors in India stayed unaffected by the market turmoil?
The present crypto bear market has been particularly harsh with many projects trying their best to survive through the tough market conditions. Investors have been affected as well with the prices of tokens going down. BTC, ETH and other stores of value tokens have also taken a hit.
But such market behaviors have been a common part of the crypto ecosystem since 2012. Investors globally have faced setbacks in their portfolio value. Indian users have been affected in the same way. Fortunately, the sentiment of users toward crypto and Web3 is improving with the promise of regulations, better infrastructure to gain exposure to crypto, and more transparency from centralized entities. So the market will be back on its feet with renewed hope.
Do RBI measures play a vital part in safeguarding crypto investors from such pitfalls?
It's a responsible move by financial institutions such as RBI to spread awareness about risks associated with any form of assets, especially if they haven't been regulated. The RBI's cautionary approach towards crypto might have sowed doubts in the minds of a few investors about the potential of virtual digital assets (VDA). At WazirX, we ensure complete transparency, right from listing a particular token, recording its movements, and also encourage investors to do their due diligence before investing.
India has over 100 million crypto users who are actively taking part in investing and trading crypto. Most of the investors are aware of what they are getting into. The rise and fall of asset values with subsequent bull and bear markets are not uncommon. The industry is currently going through a rough patch, albeit temporary. Lots of renowned projects are facing challenges in surviving the crypto winter. This situation couldn't have been foreseen by anyone. Since crypto operates independently of the traditional monetary system, most users dissociate the negative impact that could originate due to market crashes in the VDA ecosystem. Thus it wouldn't be right to say that an unfavorable stance on crypto could deter investors.
WazirX has also been affected by the crypto winter and laid off 40% of its employees last month. What does the exchange plan in order to get going in the crypto industry, despite markets hitting new lows?
The approach of investors toward crypto and the general sentiment hasn't been positive for the last few months. Taking into account the recent tax regulations such as the 1% TDS which has affected Indian crypto traders and the impending bear market, we decided to restructure our team to better suit the existing market conditions.
We are working hard to introduce new features based on feedback received from our customers. We will continue to innovate and stay on top of the developments in the ecosystem.
Do you think crypto markets would recover anytime soon?
It is difficult to predict when the next bull run will be coming. However, one thing can be said for certain. The market will be much more stable with applicability and use cases of virtual digital assets, regulatory safeguarding of projects and investors, more liquidity, adoption of DeFi apps, rise in trustless ecosystems, and projects with more accountability and transparency.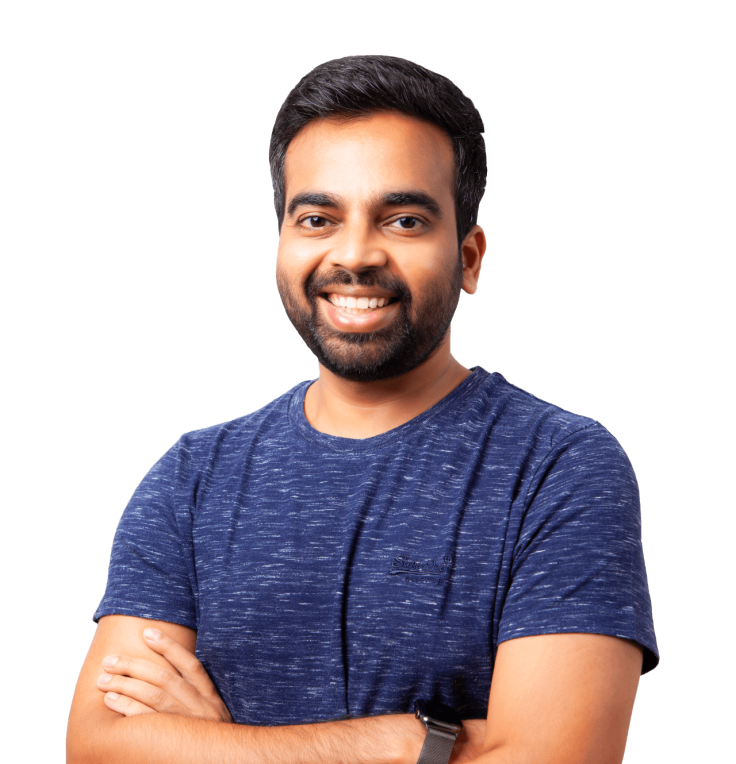 © Copyright IBTimes 2023. All rights reserved.
FOLLOW MORE IBT NEWS ON THE BELOW CHANNELS