Crypto Push By Wyoming, Arizona Lawmakers Could Threaten Dollar's Supremacy
KEY POINTS
GOP lawmakers in both state propose bills to boost acceptance of crypto
Crypto as legal tender could disrupt central banks' abilities to regulate economies
Both bills face legal and political hurdles: Politico
Lawmakers in Arizona and Wyoming have proposed bills to accelerate cryptocurrency adoption and acceptance, but which could also undermine the supremacy of the dollar.
The Arizona bill, which is proposed by Wendy Rogers, a Republican member of the Arizona Senate, proposes to recognize Bitcoin as legal tender in the state. The bill, titled SB 1341, seeks to add Bitcoin to the list of accepted legal tender in the state. If it passes, Bitcoin could be used just like the dollar to pay for economic activities as well as to pay taxes to the state.
As per Article I, Section 10 of the U.S. Constitution, states are not allowed to issue their own currency.
The Wyoming bill, introduced by GOP Representative Ocean Andrew, proposes using any cryptocurrency to pay sales and use taxes.
Rep. Andrew said the bill would significantly reduce the amount of paperwork that goes into the process of filing taxes. He said taxes would be directly deducted via smart contracts and would make the process more efficient and seamless. The bill is backed by the Merchant Advisory Group, of which Amazon, Home Depot, and Walmart are prominent members.
Both the bills face political and legal hurdles, Politico reported.
Reps. Rogers and Andrews are not the only politicians who have a positive stance on the adoption of cryptocurrencies. Texas GOP gubernatorial candidate Don Huffines has promised that, if elected, he would recognize Bitcoin as legal tender in the state.
Experts, however, have urged caution amid the politicians jostling to boost crypto adoption. They claimed that pushing cryptos to replace the dollar would do more harm than good because of the frequent fluctuations in the value of crypto tokens, which would make it difficult for central banks to regulate economies.
House and Senate committees are holding hearings this month on regulating stablecoins, based on a report by the Biden administration's top economists.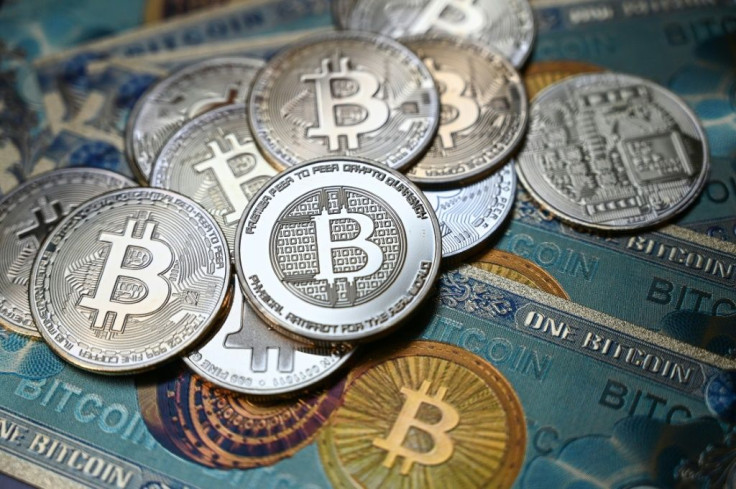 © Copyright IBTimes 2023. All rights reserved.
FOLLOW MORE IBT NEWS ON THE BELOW CHANNELS