Crypto Stars May Be Unhappy With Singapore But City State's Businesses Laud The Regulations
High-profile crypto leaders, including Ethereum co-founder Vitalik Buterin and Coinbase CEO Brian Armstrong, have expressed concerns over Singapore's stringent crypto laws, but crypto businesses operating in the country say they are encouraged by the regulators' cautious approach.
Buterin, in a Sunday interview, said that Singapore's "skeptical approach" to the asset class might not take the city-state anywhere near to being a crypto hub.
His remarks come after Singapore sought to cut down on retail-investor access to crypto trading in a move to reduce consumer risks from the highly volatile market.
The Monetary Authority of Singapore (MAS), the country's central bank, has been clear that it wants the city state to become a crypto hub.
"If a crypto hub is about experimenting with programmable money, applying digital assets for use cases or tokenizing financial assets to increase efficiency and reduce risk in financial transactions, yes, we want to be a crypto hub," MAS Managing Director Ravi Menon said in his opening speech at the Singapore Fintech Festival 2022.
"But if it is about trading and speculating in cryptocurrencies, that is not the kind of crypto hub we want to be," he added.
Singapore has often been referred the next crypto hub in Asia, particularly due to its spotless governance. However, it was "really hard to obtain a license to operate as a Digital Payment Token (DPT) service provider" in the island nation, said Yusho Liu, the CEO and co-founder of Coinhako.
The crypto exchange platform was granted a full license to provide DPT services under the Payment Services Act (PSA) by the MAS in May.
"We have been working in tandem with regulators to understand existing and upcoming requirements," Liu told International Business Times in an email. "One of the critical factors to our success in obtaining the license is Coinhako's adoption of a compliance-first approach since 2014."
Singapore opened its doors to crypto service providers in 2020, and since then, 180 firms have applied for a DPT license. Thirty of those applicants have withdrawn, including Binance, and two applications were rejected.
High Standards
"Singapore's standard is very high, and they will ask you to impose travel rules on your platform," Patrick Chiu, the founder of Hong Kong-based AP Capital, noted. The license terms and stipulations "aren't typical for global exchanges," Chiu told CoinDesk.
Travel rules are anti-money laundering (AML) conditions on both incoming and outgoing funds.
Coinhako's Liu said these "stringent regulations are intended to build a safer digital asset ecosystem in Singapore where user protection is safeguarded and prioritized." The recent crypto volatility issues, driven by the collapse of the FTX exchange, have fed fears and concerns amongst regulators, investors and crypto businesses.
Luno, another crypto exchange, which received an in-principle approval from MAS in April, also said that MAS's rules are "rigorous and high-quality."
"We think is necessary to ensure that the players issued a license are of quality governance to operate and offer services to Singapore customers," Sherry Goh, country manager, Luno Singapore, said in response to IBT's questions. "The advantages of having a regulated exchange are clear, from greater transparency to stronger safety and security provisions for investors," she added.
"Singapore places a more stringent approach compared to its counterparts with good intentions to protect consumers and mitigate risk-related concerns such as anti-money laundering risks," Goh continued.
The MAS recently introduced a couple of proposals aimed at managing retail access to crypto. Goh said these proposed measures are a "result of recent market downturn and events" that have impacted crypto investors not just in Singapore but globally.
"While we applaud MAS' proactiveness in addressing weaknesses in the system, we will be working on providing our thoughts — alongside the industry — to ensure that the eventual rollout of finalized regulations would not unnecessarily hamper the healthy development of the crypto market," she said.
The high license requirement standards in Singapore are easy to understand and have possibly deterred many of the common names in the crypto space from setting up shop in the country. The city state has also been troubled by a wave of recent high-profile controversies, largely driven by the crash of the stablecoin TerraUSD.
Earlier this year, crypto firm Three Arrows Capital decided to quit Singapore and move to Dubai. According to co-founder Su Zhu, Dubai's digital asset industry is "electric right now."
"For a while, Singapore was making pro-crypto decisions, but now something's changed course," Kyle Davies, the other co-founder of Three Arrows Capital, told CoinDesk.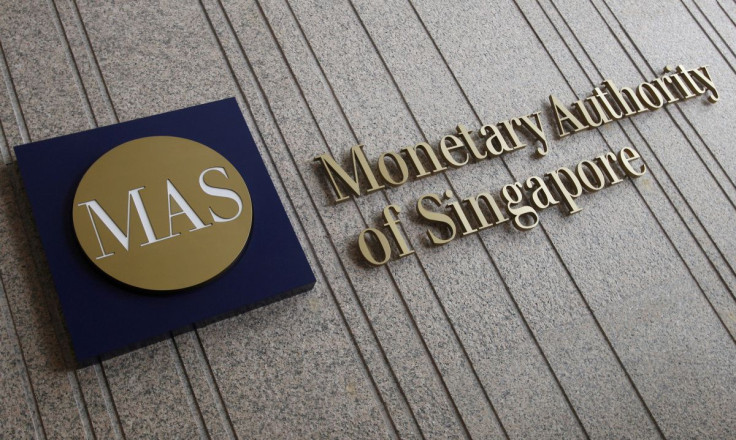 © Copyright IBTimes 2023. All rights reserved.