CW Season Finale Dates 2014: When Will 'The Vampire Diaries,' 'The Originals,' 'Reign' And More Air Their Last Episode?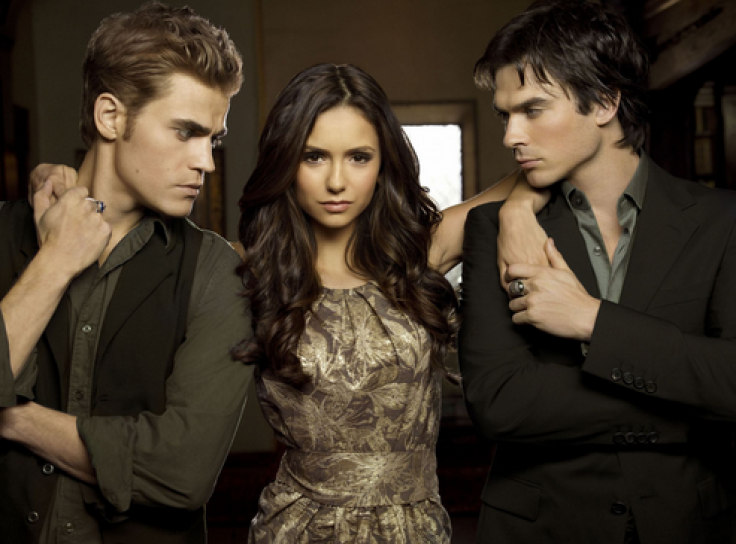 It's that time of the year, dear readers, when the snow starts to melt, the flowers begin to bloom and our favorite TV series start winding down to air their season finales. But are you prepared to say goodbye to your favorite winter programs? We know it's hard, which is why we're going to make it a little easier by giving you the exact details of when and where to catch the finales of your most cherished CW shows. Are you ready to mark your calendars?
MAY
Monday, May 5
"The Tomorrow People" – 9 p.m.
Monday, May 12
"Star-Crossed" – 8 p.m.
Tuesday, May 13
"The Originals" – 8 p.m.
Wednesday, May 14
"Arrow" – 8 p.m.
Thursday, May 15
"The Vampire Diaries" – 8 p.m.
"Reign" – 9 p.m.
Friday, May 16
"Hart of Dixie" – 9 p.m.
Tuesday, May 20
"Supernatural" – 9 p.m.
JUNE
Wednesday, June 11
"The 100" – 9 p.m.
We know that was probably hard to get through, but don't worry — we've got some good news for CW fans! According to reports, the network will be premiering a series to kick off the summer. "Labyrinth" will make its four-hour debut across two nights, Thursday, May 22, and Friday, May 23, on The CW.
Filmed in the medieval town of Carcassonne in southwest France and Cape Town, South Africa, the historical miniseries will jump back and forth between modern and medieval France as it follows the lives of two women who are separated by centuries. But somehow the ladies will unite in their search for the Holy Grail.
"Labyrinth" features a multinational and award-winning cast of John Hurt, Sebastian Stan, Jessica Brown-Findlay, Vanessa Kirby and Tom Felton ("Harry Potter"). The miniseries is an adaption of Kate Mosse's New York Times best-seller adventure novel of the same title.
Did we tickle your fancy? Well, here's a synopsis of the film, courtesy of "Labyrinth."
In Carcassonne, France, in the year 1209, 17-year-old Alaïs (Jessica Brown-Findlay, "Downton Abbey," "Misfits") is given a mysterious book by her father; a book which he claims contains the secret of the true Grail. Although Alaïs cannot understand the book's strange words and labyrinth symbols, her father instructs her to protect the book no matter what happens to him. Alaïs realizes that her destiny lies in keeping the secret of the labyrinth safe. Eight centuries later, at an archaeological dig in the French Pyrenees, a young volunteer named Alice Tanner (Vanessa Kirby, "The Hour," "Great Expectations") discovers two skeletons in a forgotten cave. Puzzled by the labyrinth symbol carved into the rock, she realizes she's disturbed something that was meant to remain hidden. Somehow, a link to a horrific past – Alice's own past – has been revealed.
Will you be watching the CW miniseries? Let us know what you think about the upcoming show in the comments section below.
© Copyright IBTimes 2023. All rights reserved.