'Dallas Buyers Club' Torrent Downloads Costing Movie Pirates Thousands Of Dollars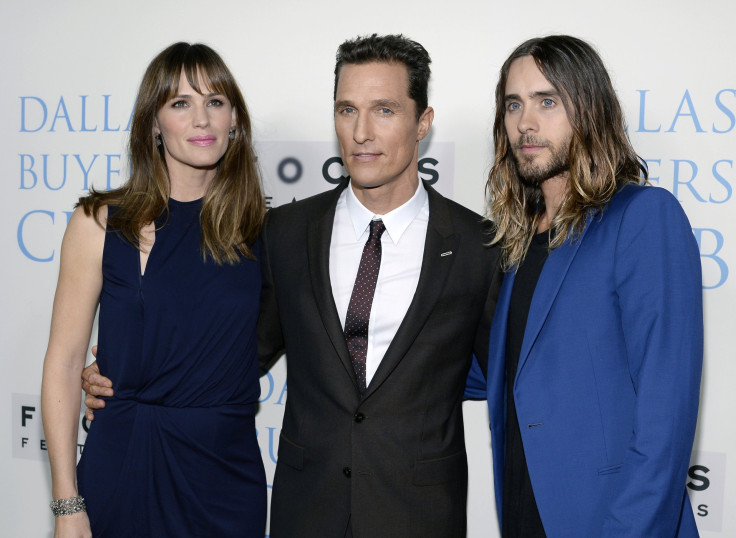 Dozens of Internet users accused of illegally downloading the Oscar-winning "Dallas Buyers Club" report receiving the one piece of mail all pirates fear and many don't expect, a notice that their computer was nabbed in a file-sharing investigation.
One reason pirates, people who download onto their computers movies that are protected by intellectual property law, don't expect such mail is that major Hollywood entertainment studios and, by proxy, the Motion Picture Association of America (MPAA) have largely abandoned the practice of filing class-action copyright infringement lawsuits. That's turned out to be a time consuming process that rarely leads to the large settlements studios hope for. (Pornography studios have largely taken up where Hollywood behemoths like Warner Bros. and Miramax left off, quickly learning that suspected infringers will be willing to pay up to prevent postal workers and neighbors from seeing X-rated return addresses on their mail.)
But Voltage Pictures has not followed other studios in cutting back on litigation; rather, it has earned a notorious -- and growing -- reputation among pirates for using an entrapment-like tactic that creates an opportunity for suing: The studio releases a BitTorrent file of a popular movie to snag potential defendants. For example, it used this tactic with "The Hurt Locker" in 2012 and is now staking claims on BitTorrent files of "Dallas Buyers Club." The studio has filed at least 66 lawsuits against at least 615 unnamed defendants, although that figure has likely jumped since it was disclosed in April by Ars Technica, while offering individuals wildly different settlements.
Suits have reportedly been filed in Chicago, Milwaukee, Houston, and at least one in Madison, Wisconsin.
The biggest challenge for plaintiffs in many copyright cases is identifying defendants. When a studio floats a fake BitTorrent online, they can identify the IP address of each computer that links to and downloads the file relatively easily, but convincing a court to force the ISP (Internet service provider) to disclose the identity of that individual computer's owner can be a much more difficult task.
Fortunately for Voltage, courts in a number of states agreed to compel the ISPs to provide information on who owned the computers used to download torrents. Internet subscribers across the country have forwarded letters from Voltage to TorrentFreak, revealing that the "free" movie download may wind up costing a user anywhere from $3,5000 to $7,000, depending on which state they live in.
"In exchange for a comprehensive release of all legal claims which enable you to avoid becoming a named Defendant in the lawsuit, our firm is authorized to accept the sum of Five Thousand Dollars ($5000) as full settlement for its claims on the terms of the enclosed settlement agreement," stated a letter sent to one Texan before warning the sum will increase if certain deadlines are not met.
"In addition, you must remove the file from the shared folder or location where our client's firm can be shared or copied within three (3) days of paying a settlement," it goes on. "Again, we encourage you to speak with an attorney to discuss your rights."
Judges have ruled in a series of recent rulings that an IP address is not sufficient evidence to prove that an individual downloaded a movie illegally. It's conceivable that he computer in question was stolen, the judges ruled, or a friend used it for unknown purposes.
Addressing this technicality, the "Dallas Buyer's Club" studio offers defendants the chance to avoid being caught on the hook for such a large fee.
"Dallas Buyers Club, LLC has absolutely no interest or desire in making an innocent person pay; but it does have clear evidence to establish that your Internet account was used to copy and distribute the file," the letter reads. "Therefore, if it was not you, then it was someone that you gave the right to use your account."
Vontage filed suit against nearly 3,000 people over "The Hurt Locker" in 2012 and another 216 over the Robert Redford thriller "The Company You Keep," Ars Technica reported.
© Copyright IBTimes 2022. All rights reserved.
FOLLOW MORE IBT NEWS ON THE BELOW CHANNELS