Dan Johnson's Widow Calls Molestation Accusations 'High-Tech Lynchings'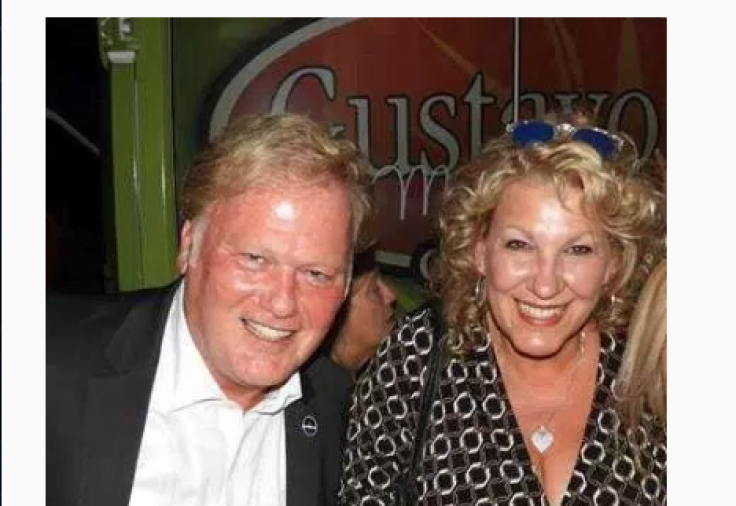 The wife of Danny Ray "Dan" Johnson, the Republican member of Kentucky's House of Representatives who killed himself Wednesday following molestation accusations, says she's campaigning to replace his seat in the state legislature.
His widow, Rebecca Johnson, released a statement through a family friend Thursday denouncing the sexual assault allegations that prompted calls for his resignation and ultimately led to his suicide on Dec. 13. She vowed to challenge the veracity of the molestation allegations, and also her intention to run and replace him in his political post.
"Dan is gone but the story of his life is far from over," Rebecca Johnson said Thursday in a statement issued through a family friend.
"These high-tech lynchings and half truths can't be allowed to win the day," Johnson's wife of 30 years added. "I've been fighting behind my husband for thirty years and his fight will go on."
Rebecca Johnson isn't the first person to put her name into the race to replace him, just hours earlier on Thursday, eighth-grade history teacher Jennifer Baird Faith filed paperwork to run for Kentucky's 49th House District as well, local news outlets reported.
Johnson, 57, refused to resign after a Dec. 11 report detailed claims by Maranda Richmond, now 21, in which she alleged that state Rep. Johnson assaulted her in the basement of his home on Jan. 1, 2013, according to the Kentucky Center for Investigative Reporting.
Richmond, then 17 years old and a friend of Johnson's daughter, told the Louisville-based organization that she went to a New Year's Eve party at the lawmaker's home on Dec. 31, 2012 and slept on the couch. However, she claimed she woke up in the middle of the night to find Johnson standing over her. Richmond said he groped her, stuck his tongue in her mouth and slid his hands down her pants and inserted himself into her vagina.
Around 5 p.m. EDT on Dec. 13, two days after the molestation allegations were published, Johnson's Facebook page asked readers to support his wife, Rebecca, and made reference to post-traumatic stress disorder symptoms stemming from the September 11, 2001 attacks as "a sickness that will take my life, I cannot handle it any longer."
His body was found on the banks of the Salt River in Mt. Washington, Kentucky, using cell phone signals and he was pronounced dead at the scene. His cause of death from the county coroner listed a single, fatal gunshot wound to the head.
© Copyright IBTimes 2023. All rights reserved.