'Dancing With The Stars' Winner Rumer Willis Forced To Take A Break From Tour After Foot Injury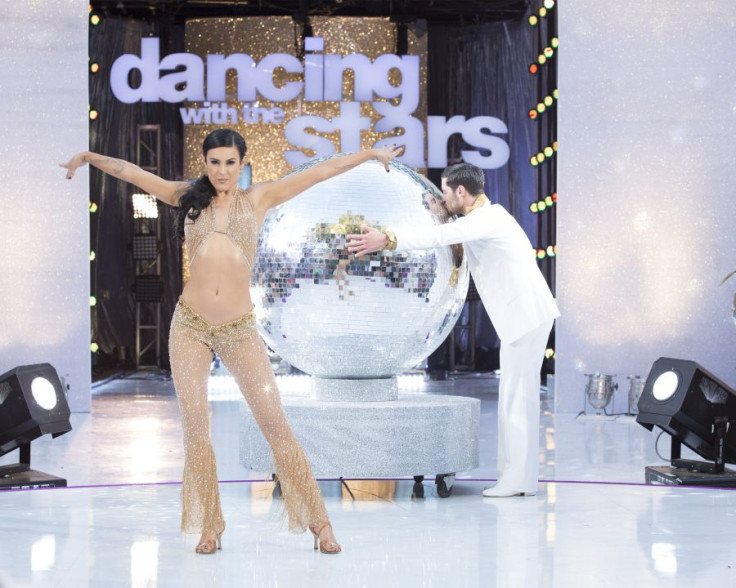 Rumer Willis is taking a break from the ballroom floor -- but not by choice. According to reports, the Season 20 "Dancing With the Stars" champion is being forced to sit out from the "Dancing With the Stars: Live! Perfect 10 Tour" after enduring a painful stress fracture in her foot.
"I have to hang up my dancing shoes for a little bit because of a few stress fractures in my foot," the 26-year-old daughter of actors Demi Moore and Bruce Willis told fans on Instagram, showing them an image of her wounded foot.
But just because Willis is down doesn't mean she's out! The actress confirmed that despite her injury, she'll still be largely involved with the tour that kicked off in June. "It's not gonna stop me from singing for you guys on the #DWTSlivetour," the songstress promised.
"While on tour with 'Dancing with the Stars: Live!' Rumer Willis hurt her right foot dancing. She has been diagnosed with a stress fractures and is currently resting," a rep said in a statement to E! News. "While it remains unclear at this time if Rumer will be able to dance for the remainder of the tour, she is still having fun with her dancing family and will continue to be on the road with the tour. She is hanging up her dancing shoes (for now), but Rumer is still a huge part of the tour and will be singing in various numbers throughout the 90 minute show."
Prior to Willis' injury, she gushed that she was having an "amazing time" on tour with Val Chmerkovskiy, the man who helped her win the coveted Mirror Ball Trophy during the 2015 installment of the hit ABC competition.
"I am so grateful to be able to keep dancing not only for myself but for all of you guys," she addressed fans on her social media page. "Feel so lucky to be sharing the stage with such incredible people and a huge thank you to @iamvalc for continuing to help me grow as a dancer everyday."
The "Dancing with the Stars" tour will conclude on August 11.
© Copyright IBTimes 2023. All rights reserved.