Danish Woman Tourist Gang-Raped In Delhi, But Danes Seem To Love Visiting India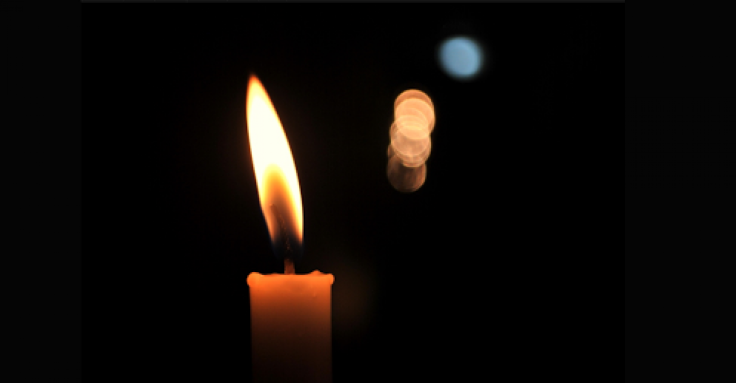 Police in India have arrested as many as 15 men in connection with the alleged gang rape of a 51-year-old female tourist from Denmark, according to media reports in India, the U.K. and U.S. The Danish woman was attacked at knifepoint, robbed and sexually assaulted near Connaught Place, a shopping area popular with tourists that is in the center of the capital city of Delhi. The Guardian newspaper of Britain reported that the woman was only seeking directions back to her hotel from passersby just prior to the violent incident.
After enduring her ordeal, the woman was able to finally reach her hotel, the Amax, where the owner, Amit Bahl, called police. "It was miserable," said Bahl, according to The Guardian. "I am really ashamed that this happened." "Police have identified the men involved in the crime and are conducting further investigation," said Deepak Mishra, a special commissioner of the police, Bloomberg reported. Rajeev Sharma, assistant commissioner with the Delhi police, told Danish broadcaster TV2 that the woman is already on a plane heading back home.
The report will only further damage the image of India, a country where rape is an epidemic and has become a negative symbol to the whole world. Since the horrific gang rape and subsequent death of a young medical student in Delhi in late 2012, the Indian government has sought to crack down on rape by toughening laws against sexual crimes, but rapes continue unabated. Virtually every day, Indian media reports on rapes and/or gang rapes occurring all across the country -- even assaults on children. Many of these incidents involve torture and often lead to death.
Delhi is particularly dangerous for women, both Indian and foreign -- but some observers were taken aback that this latest atrocity occurred in a crowded tourist part of the city. "That this happened where it did is stunning," said Vrinda Grover, a rights campaigner and lawyer, the Guardian noted. "Women are most vulnerable, but Delhi police are not ensuring basic security." She added that "every day [is] a dangerous day for the women of Delhi".
The high-profile attacks on foreign women has badly hurt tourism to India; the Associated Chambers of Commerce and Industry reported that three months after the infamous December 2013 gang rape in Delhi, international visits to India plunged by 25 percent, while the number of women travelers to India plummeted 35 percent.
In Denmark, readers of the English language Copenhagen Post expressed their outrage and sorrow over the latest horror in India. One person named "Alex DeGreat" opined: "I really don't understand why anyone in their right mind ([especially] women) would want to travel to Third World countries. Cultures in Asia, and the Middle East have absolutely no respect for women, or Western people. … Women lack any rights, and are severely disrespected, and not considered the same as men in India or the Middle East. The rate of crime on women is through the roof in those countries, and mostly go unreported, and nowhere near what it is in the US." A reader of Indian origin commiserated: "While the incident is unfortunate, women or anyone visiting India should be aware of how we Indians move around. Of all the places in India, Delhi is the most hostile and intimidating for any outsider. There are safe and unsafe areas like any big city."
However, Denmark's DR TV network reported that interest in traveling to India is unlikely to suffer from the negative news coming out of Delhi. "We experienced a slight growth [of Danes traveling to India] in 2013, [which] we had not expected," said a Danish travel agent named Niels Amstrup, director of Jysk Travel. But Amstrup added that some potential Danish tourists, especially younger women, are asking more about security and safety issues in India. He cautioned fearful tourists simply to avoid India. "We have clients who are so insecure that we encourage them to skip India and go to another country. If you cannot look forward to going out and experiencing the world, because you are scared and frightened, select another country," Amstrup noted. "We say that they must be very careful, because when you are away, you have to take precautions. We do not say anything specifically about India, it applies everywhere. One should take care of themselves, stay away from the dark and desolate places, and always be more together."
Another Danish travel agent, Sarah Crone of Kilroy Travel, also declared that India remains a compelling destination for European travelers. "We organize trips for young people between 18 and 25 years [old], but there is always talk about group travel, so the young do not travel alone," she said. "Either love it or you hate India to India. It is so different [from Europe] and the contrasts are so great. Here are a great many people, old and new, slums and skyscrapers, mysticism and religion."
Nonetheless, the immense coverage of rape in India in the global media has clearly had a negative effect on the image of a country struggling to become an economic superpower and symbol of non-western democracy.
But Dr. Anita Raj, Professor in the Division of Global Public Health, Department of Medicine at the University of California in San Diego, notes that official data suggests that the incidence of rape in South Asia is quite low on a percentage basis – but given the region's huge population, on an absolute basis, many, many rapes do indeed occur, thereby creating a seemingly intractable global image problem for India.
Citing a report from the World Health Organization, Raj said that the prevalence of 'non-partner rape' in South Asia is at 3.4 percent, the lowest of any region in the world.
"The level of media coverage [on rapes and sexual assaults in India] would not suggest the same, and that may in part because even at that prevalence, it puts the number of victims in the millions," she said in an interview. "I also think that what is capturing public attention is that many of these media-reported rapes in India are gang rapes. The fact that men are coming together as a social group to perpetrate such crimes against women and girls is deeply disturbing, and yes, I think is harming people's perceptions of the country, within as well outside."
© Copyright IBTimes 2023. All rights reserved.
FOLLOW MORE IBT NEWS ON THE BELOW CHANNELS