Dark Net Vendor Who Sold Guns On Agora Faces 15 Years After Leaving Fingerprints On Package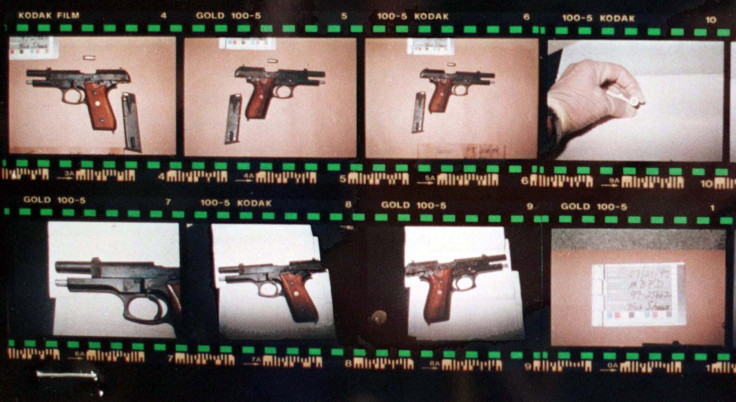 You can encrypt your Internet connection, you can trade in bitcoin, and you can hide your identity if you're considering selling guns on the dark Net. But you still might find yourself in handcuffs if you forget to wipe your fingerprints off the package before you send the order.
That's what Michael Focia of Montgomery, Alabama, learned the hard way after being convicted of selling unlicensed firearms on dark Net websites. Focia, 48, faces 15 years in federal prison for negotiating two illegal gun sales to agents of the Bureau of Alcohol, Tobacco, Firearms and Explosives working undercover on Agora and Black Market Reloaded, the Montgomery Advertiser reported Thursday. Focia's fingerprint was on one of the packages shipped to the ATF.
Agora is currently the largest illicit marketplace on the dark Net, a small network of criminal websites where drugs, guns, hacking services and other illicit material are bought and sold in bitcoin. The dark Net is a subculture embedded within the much larger deep Web, commonly defined as all websites not listed by traditional search engines. Black Market Reloaded is one of the many dark Net markets that shut down after a short time online.
Agents traced the serial number on one of the guns, a .40-caliber handgun, back to its original owner, a father who legitimately purchased the weapon for his son. When the son didn't want the weapon, Vice reported, the father placed an ad in the classified section of the newspaper. A man calling himself Mike, later revealed to be Focia, purchased the weapon.
"Many times the firearms that are being sold have already been used in a crime," ATF Special Agent Michael Knight told the Advertiser. "Say it was used in a crime in Colorado. If it is recovered in Colorado, [law enforcement] can follow [the weapon] that much easier. But if the gun ends up in another state it takes more resources, more time to follow that firearm."
Focia is just the latest American to be apprehended because of illegal activity on the dark Net. A 21-year-old Massachusetts man was arrested in April for allegedly trying to buy a handgun and silencer, and more than a dozen Americans have been taken into custody and accused of selling drugs.
Ross Ulbricht, the founder and operator of the original drug market, the Silk Road, was sentenced to life in prison last month.
© Copyright IBTimes 2023. All rights reserved.