Darren Criss Fun Facts: Meet The Actor Playing Versace's Killer
"The Assassination of Gianni Versace: American Crime Story" isn't really about the fashion designer but instead focuses on his killer. "Glee" alum Darren Criss is playing Andrew Cunanan, the man who shot Versace, and audiences will want to get to know the actor after they see his stellar performance in the FX series. Check out a few fun facts below:
San Francisco Native — Criss' parents lived in Hawaii for a few of his early years, but the 30-year-old was mostly raised in San Francisco, where he got involved with theater when he was young.
Filipino — Like his "Versace" character, Criss has a white parent and a Filipino parent. Unlike Cunanan, whose father is Filipino, it's Criss' mother, Cerina, who is from the Philippines. She is from Cebu.
Trained — Criss didn't just do a little community theater before heading to Los Angeles. He graduated with a BFA from the University of Michigan's esteemed acting program in 2009.
YouTube Sensation — Criss got his first taste of fame when a musical he wrote with friends in college, called "A Very Potter Musical," went viral. The first part of the musical, in which Criss stars as Harry Potter, currently has over 14 million views, and it helped launch the theater company StarKid Productions.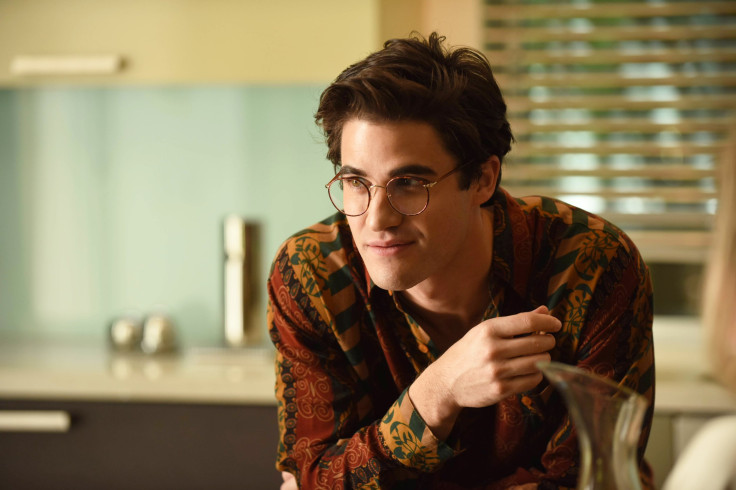 Musician — The actor is also a talented musician, playing a variety of instruments, including guitar, piano and violin. Criss wrote some of the songs in "A Very Potter Musical," and he released his own EP "Human" in 2010, shortly before he started on "Glee." He got to show off his pipes on the Fox comedy for five years, but no song was more memorable than his first: a rendition of Katy Perry's "Teenage Dream." His latest solo EP, "Homework," came out last month.
Emmy Nominated — Criss is likely to score an Emmy nod for his role as serial killer Andrew Cunanan, but it won't be Criss' first nomination. An original song he wrote for the Fox comedy's series finale, "This Time," the last solo by Lea Michele's Rachel Berry, scored an Emmy nomination for outstanding original music and lyrics.
Still Close To The "Glee" Cast — Criss is still in touch with his fellow Gleeks and has even found ways to work with them again. He and Michele collaborated on several YouTube videos in 2017, and he has made a couple appearances on Becca Tobin's "Lady Gang" podcast. He also appeared with both Melissa Benoist and Grant Gustin on last year's musical crossover of "The Flash" and "Supergirl."
Music Festival Creator — It shouldn't be a surprise that "Glee" gave Criss the popularity he needed to score Broadway roles in "How to Succeed in Business Without Really Trying" and "Hedwig and the Angry Inch." However, Criss also gave the stars of the Great White Way a chance to perform in a different setting with Elsie Fest. The music festival is a daytime event that takes place outdoors. The event has welcomed Broadway stars like Alan Cumming, Lea Salonga, Leslie Odom Jr. and Aaron Tveit.
Talent Runs In The Family — Criss has an older brother, Chuck Criss, who first found success with the indie band Freelance Wales. The brothers play music together as the duo Computer Games. Their first EP, "Lost Boys Life," was released last year.
Loves Oldies — During his concerts, the actor always incorporates covers of some oldies that his younger fans might not know. Sam Cooke's "Bring It On Home To Me" and a slowed down version of The Chiffron's "One Fine Day" regularly appear on his set lists.
He's Taken — Though Criss found fame playing gay characters, he is straight. Criss has been with director and producer Mia Swier for several years.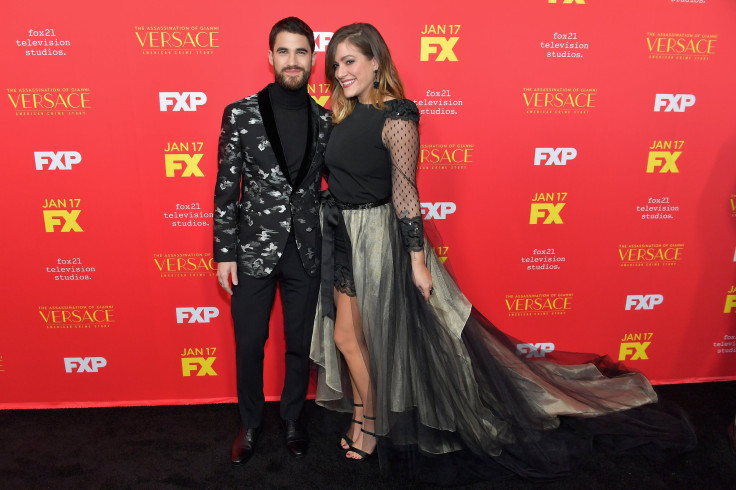 Watch Criss in "The Assassination of Gianni Versace: American Crime Story." The nine-part drama premieres Wednesday, Jan. 17 at 10 p.m. EST on FX.
© Copyright IBTimes 2023. All rights reserved.