Date Rape Nail Polish: Undercover Colors Changes Color To Prevent Sexual Assault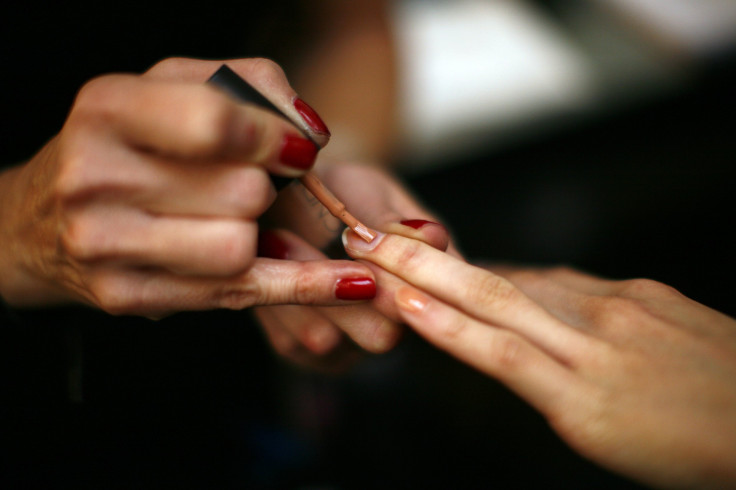 North Carolina State University researchers are developing a "date rape nail polish." Undercover Colors nail polish changes color when it interacts with drugs such as Rohypnol, Xanax and gamma-hydroxybutyric acid, better known as GHB. The polish is designed to "empower women to protect themselves from this heinous and quietly pervasive crime," researchers said.
"With our nail polish, any woman will be empowered to discreetly ensure her safety by simply stirring her drink with her finger. If her nail polish changes color, she'll know that something is wrong," reads the description of the nail polish on Undercover Colors' Facebook page. The researchers were inspired to develop the nail polish based on the personal experiences of their employees.
"All of us have been close to someone who has been through the terrible experience, and we began to focus on finding a way to help prevent the crime," said Ankesh Madan, an Undercover Colors team member, in an interview with Higher Education Works.
Sexual assault remains a significant problem in the U.S., with an average of 237,868 victims per year, the latest National Crime Victimization Survey from the U.S. Department of Justice estimates.
The Undercover Colors team works out of a lab at NC State's College of Veterinary Medicine where it can test the drugs. The members are being advised by Nathaniel Finney, an organic chemistry professor at the university.
In 2013, DrinkSavvy Inc. introduced a color-changing straw that could detect date rape drugs, with an expected product release this year. The members of the Undercover Colors team also recommend the Personal Drink ID, or pd.id, "a small battery-operated device that, when immersed in a beverage, will identify whether the drink has been drugged," that's currently seeking funding on Indiegogo.
© Copyright IBTimes 2023. All rights reserved.
FOLLOW MORE IBT NEWS ON THE BELOW CHANNELS