David Beckham Refuses To Cut Daughter Harper Beckham's Hair; His New H&M Campaign Releases [Video]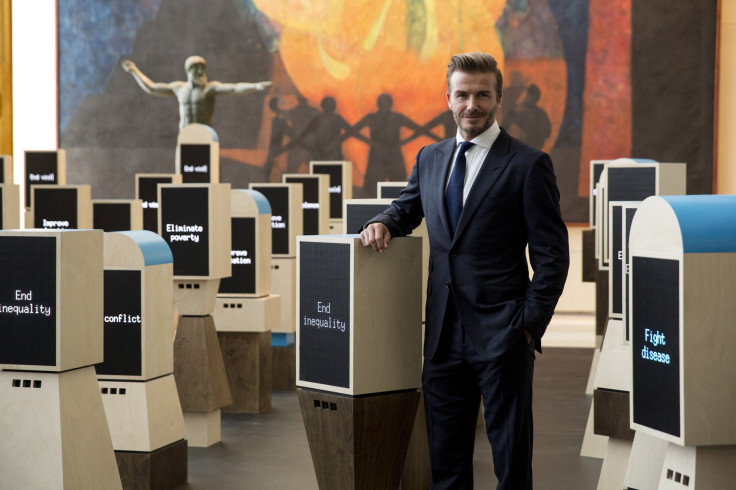 Retired footballer David Beckham will not compromise when it comes to his daughter Harper Beckham's long hair. He himself has experimented with his hair in his long football career, even landing him in trouble many a times. But, Beckham revealed that he did not want to get Harper's hair cut short.
The former footballer added that his for-year-old daughter's hair has never been cut since the time she was born in 2011. He said how once his fashion designer wife Victoria Beckham has asked him to cut Harper's hair, but he had refused. Beckham said that he did not want to change her hairstyle.
"No! We need to grow it. Do. Not. Touch," he said, talking to Yahoo about his reaction to Victoria's suggestion. The mini-fashionista has an adorable wardrobe and even almost knee-length brunette tresses; which Beckham takes full credit for preserving. But, he admitted that it was Victoria who took care of styling Harper's hair.
The star said that when it comes to his little tot, he has no power with her. Beckham even added that he gets into trouble with his wife for giving in to Harper demands always. But, he said that he was strict with his boys including Brooklyn, 16, Romeo, 13 and Cruz, 10.
The doting dad said that he even cuts his sons' hair "from time to time". When his boys want to do abuzz cut, Beckham wields the scissors. He added that his mom, who was a hairstylist had never taught him hair cutting.
The retired English football captain admitted that when it comes to his personal style, it is his designer wife who calls the shots. He said that he often turned to her to approve his outfits before they leave the house, as he has always trusted her judgement.
Beckham's H&M Modern Essentials collection is scheduled to hit stores Thursday. The Swedish multinational retail clothing brand released its full-length campaign for the fall collection that featured Beckham and Hollywood comedian Kevin Hart on Monday. It had released also a teaser trailer for its fall ads on Sept. 22.
© Copyright IBTimes 2023. All rights reserved.