'Days Of Our Lives' Spoilers: Ben Begs Marlena For Help
He was warned to stay away from Ciara after they were caught spending time together at her apartment, and now, in an effort to try and prove he didn't try to kill her when they were in the cabin together, Ben will turn to Marlena for help on the Tuesday, August 7 episode of "Days of Our Lives."
Marlena (Deidre Hall) was one of the reasons Ben (Robert Scott Wilson) was released from Shady Hills after she decided that he had indeed become a changed man since being locked away in the sanitarium. However, his return to Salem wasn't well-received on the NBC soap, and on his way out of town, he ran into an unconscious Ciara (Victoria Konefal), who had gotten a broken leg after crashing her motorcycle. He took her to the cabin where he had tortured Abigail (Marci Miller) during his time as the Red Necktie Killer and helped her recover, but after a brief breakdown when he ran out of medication, he then became the prime suspect in a suspicious fire at the property. Ciara was saved when Hope (Kristian Alfonso) and Rafe (Galen Gering) arrived at the scene, but Ben has been their prime suspect ever since.
As such, he hasn't been able to find luck in town, where he has to stay until he is cleared. While Ciara believes that he didn't try to kill her and even hired an attorney for him, no one else in town believes him or wants him around. He knows it's best for him to find any way he can to be cleared of suspicion and then freed to leave town for good. But since he can't actually remember everything that happened because he wasn't on his medication at the time he will need help. Hopeful she will be willing to give him a chance again, he will seek Marlena out for a hypnotherapy session, with the plan of uncovering what really happened the night of the fire.
Of course, though she was the one who cleared him for release, Marlena may be hesitant to try and help Ben, since she was one of his targets when he was a serial killer. She could turn him down, deciding it's too risky to let him revisit a time when he was a dangerous person again, and that would leave Ben helpless.
However, she could also agree, with the aim of determining once and for all what happened with the fire as well. If Ben remembers setting the fire, it could also close the investigation, and if he genuinely did not commit the crime, then the police may be forced to widen their search for suspects, catching the actual culprit.
However it goes, Ben will become determined to leave town once and for all—though Ciara may not be ready to let him go.
"Days of Our Lives" airs weekdays on NBC.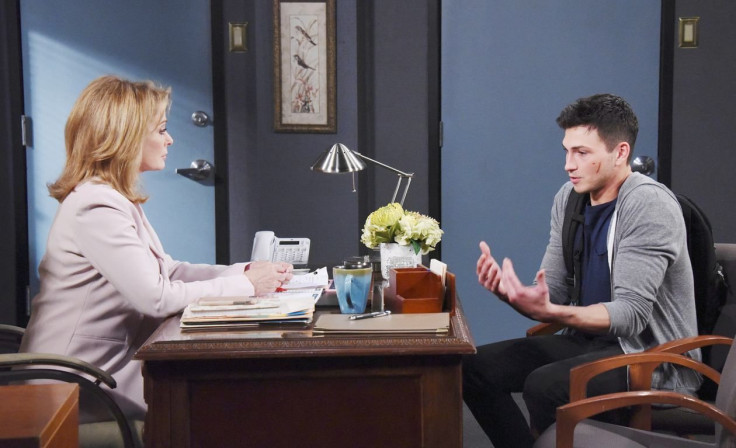 © Copyright IBTimes 2023. All rights reserved.