'Days Of Our Lives' Spoilers: Will Tragedy Strike Before Ben And Ciara's Wedding?
They have had a long hard road when it came to their relationship and everything they've endured to be together. Now, their wedding is finally here, but that doesn't mean the night they spend celebrating beforehand will go smoothly for Ciara and Ben on the Friday, July 17 episode of "Days of Our Lives.'
Ciara (Victoria Konefal) and Ben's (Robert Scott Wilson) relationship has been one that has been fraught with problems from the very beginning, but they've managed to overcome every single obstacle thrown in their path on the NBC soap, and now, the day is finally drawing near when they will become husband and wife. Of course, their wedding planning hasn't gone as smoothly either, with Ciara's dress getting destroyed and the ring Ben purchased disappearing. Ben has suspected Claire (Olivia Rose Keegan) was responsible for all the problems, but she has continually denied it.
Now, their wedding is set for less than 24 hours away, and both Ben and Ciara will spend a night out in Salem as they prepare for their big day.
"Claire, Allie (Lindsay Arnold) and Ciara celebrate Ciara's impending nuptials," spoilers reveal.
However, as Ben celebrates with Will (Chandler Massey) and the girls all toast to Ciara before she becomes a wife, tragedy could strike that will upset all of the couple's plans.
Meanwhile. Ciara will also make other big plans for her wedding when it comes to who will walk her down the aisle since her father, Bo, is gone, but the man she asks will have some additional problems of his own as Sami (Allison Sweeney) descends and makes demands about his plans when it comes to Allie's baby.
"Sami orders Rafe to turn down Allie's offer," spoilers state.
"Days of Our Lives" airs weekdays on NBC.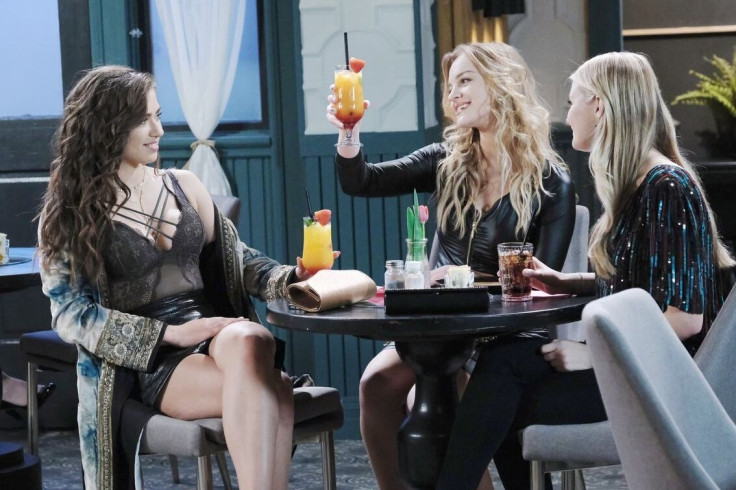 © Copyright IBTimes 2023. All rights reserved.