Debra Winger Quit 'A League Of Their Own' When Madonna Was Cast
KEY POINTS
Debra Winger trained for three months with the Chicago Cubs to prepare for her "A League of Their Own" role
She left the project after director Penny Marshall cast Madonna as she felt the filmmaker was making "an Elvis film"
Winger believed the movie did not properly pay homage to the athletes
Debra Winger is not holding back as she spoke about the real reason she exited the 1992 sports comedy-drama, "A League of Their Own."
Winger, 66, was set to star as Dottie Hinson in the baseball movie, even training with the Chicago Cubs for three months to prepare for the role. But after director Penny Marshall cast Madonna as Mae Mordabito, the Oscar-nominated actress felt the filmmaker was making "an Elvis film." Geena Davis ended up taking over her role.
"The studio agreed with me because it was the only time I ever collected a pay-or-play on my contract. In other words, I collected my pay even though I did not play, and that's very hard to get in a court," she told The Telegraph.
Winger, who met the real-life baseball players, was frustrated with the movie as she felt it did not honor the athletes the way it should have.
"As entertaining as [the final film] was, you don't walk away going 'Wow, those women did that.' You kind of go 'Is that true?'" she added.
According to Winger, the film's actresses, except Lori Petty, didn't train long enough to look convincing in their roles. She thought Davis "did OK" as Dottie, adding that she doesn't "begrudge any of them."
As for Madonna, Winger said, "I think [her] acting career has spoken for itself."
Davis received a Golden Globe nomination for the role, while Madonna picked up a nod for best original song.
In the same interview, Winger, who is most known for her roles in "An Officer and a Gentleman" and "Terms of Endearment," denied that she left Hollywood in 1995 because of misogyny.
"No. I stopped because I ceased being challenged," she said.
The "Urban Cowboy" star explained that it's fine to be a wife and mom in real life, but playing the role all the time on screen got "pretty boring." She added that she wanted her characters to "always have a sense of themselves, however, warped."
In 2012, Winger made her Broadway debut in David Mamet's "The Anarchist." The longtime environmental and human rights advocate's activism was a large part of her desire to take on the role. She also shared that the other reason she said yes to the project was because of the way Mamet approached her for it.
"He's arguably one of the top five living playwrights in the world and he called and asked me, like a gentleman," Winger said. "He sent me the script and it spoke to me."
Winger currently appears in Apple TV+'s "Mr. Corman."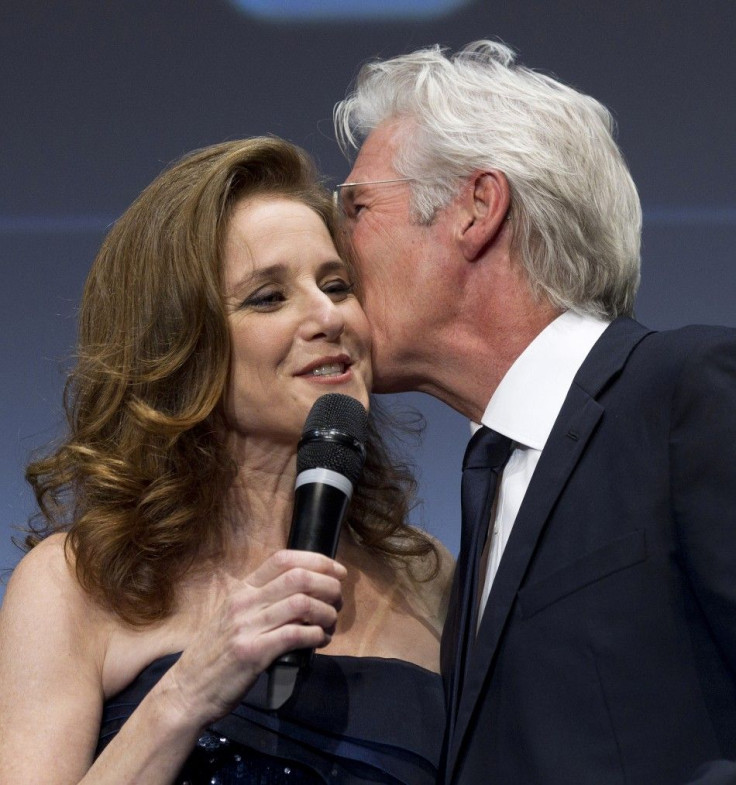 © Copyright IBTimes 2023. All rights reserved.