Decentralized Crowdfunding Platform GoCryptoMe Trends On Twitter
KEY POINTS
GoCryptoMe trends on Twitter
It is a crypto equivalent of GoFundMe
GoCryptoMe token price surges
Decentralized crowdfunding platform GoCryptoMe started trending after its real-world counterpart, GoFundMe, came under increased scrutiny due to its use by Canadian truckers to raise funds for their confrontations with the federal government.
GoCryptoMe, which was trading up 44% at $0.1974 at 4.15 a.m. ET on Tuesday, had had a decent run in the past month following GoFundMe's decision to refund the donations meant for the truckers' group protesting Ottawa's vaccine mandate.
The traditional crowdfunding platform said they had "evidence from law enforcement that the previously peaceful demonstration became an occupation, with police reports of violence and other unlawful activity."
GoCryptoMe hit an all-time high of $0.2597 on Feb. 28. Though it ranks only No. 3073 on the CoinMarketCap list of prominence, the token spiked through the early days of March.
A Twitter user said, "Wow… #GoCryptoMe is on FIRE!__It 52xed after launch and is now pushing the next ATH! I'm going to give away $500 in GCME tokens to 1 winner when this post hits 300 retweets! My followers and TG members who got in on this fair launch I am so happy for you! _"
Another user tweeted, "I will send one random person $100 all you have to do is RT and be following myself RT _ and comment $GCME #GoCryptoMe Drawing tonight _"
The decentralized crowdfunding platform had announced a crypto giveaway that had excited the users even more.
"We will send one random person $500 in 48hrs all you have to do is RT and be following myself & @rustyrockets We see you want decentralisation and that's what we are bringing to #CRYPTO We stand with you and your views so join the #GCMEARMY and stand for what's right!" the Pinned tweet by GoCryptoMe reads.
According to its website, GoCryptoMe is an "advanced decentralized finance (DeFi) protocol that runs on multiple blockchain ecosystems" which aims to improve the way crowdfunding is executed by integrating the power of DeFi. They hope to attract 50,000 token holders and raise $1 billion in assets by the end of the fourth quarter of 2022.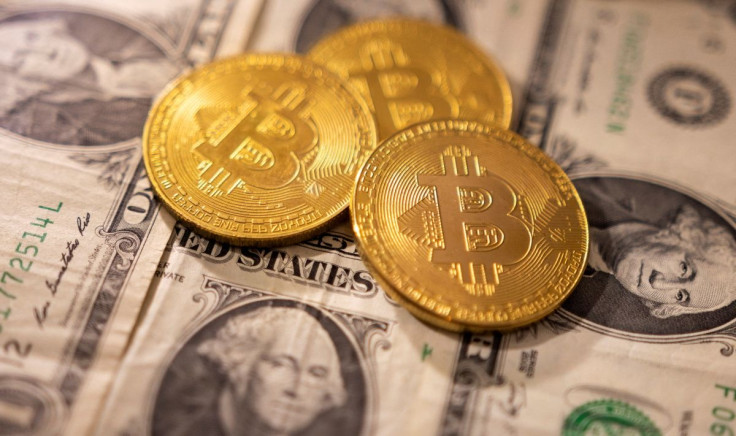 © Copyright IBTimes 2023. All rights reserved.