DeFi, Metaverse, & Blockchain Gaming Continue Attracting Venture Capital & Angel Investor Interest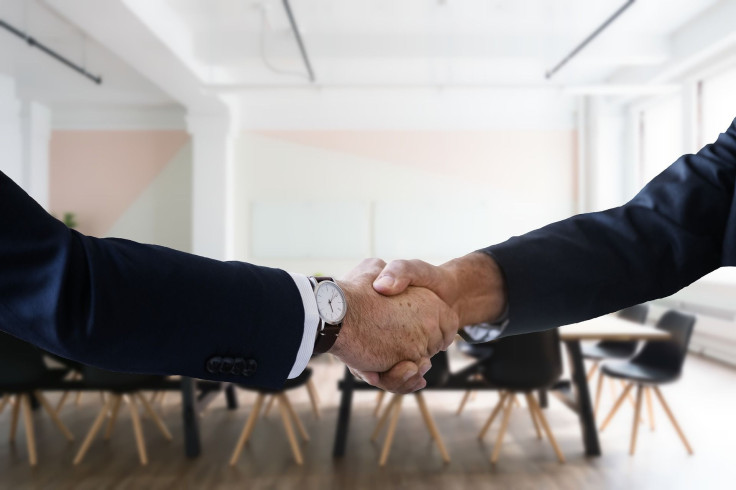 Investor interest in the blockchain ecosystem remains substantial as ever despite unfavorable global events and rising security concerns. With the overall crypto market capitalization now hovering around the $2 trillion mark, venture capital funds and angel investors are pouring in billions of dollars to fund a diverse range of blockchain-based projects.
The interest in blockchain games, DeFi, and Web3 is getting more noticeable. Venture funds and investors have invested over $2.5 billion into blockchain games and infrastructure during the first quarter of 2022 alone, according to the latest Dapp Industry Report by DappRadar. This is a significant number compared to the $4 billion total recorded back in 2021. Per industry experts, if institutional investors continue entering the industry at the same pace, the decentralized metaverse may surpass an aggregate valuation of $8 trillion in the next few years.
That said, here are a few up-and-coming projects that have successfully managed to attract serious capital from some of the most well-known venture funds and angel investors across the blockchain and crypto landscape.
DeFi-Centric Projects Raise Millions
CoinStats, one of the most extensive cryptocurrency research and portfolio tracking apps, recently concluded a highly-successful fundraising round. With the support of Alex Pack's Hack VC and Mike Dudas's 6th Man Ventures, the platform has raised $3.2 million from a consortium of industry titans.
The CoinStats team will be utilizing this fresh capital injection to accelerate the development of the platform's new features, thereby unlocking DeFi primitives for its global customer base. Once launched, CoinStats' 1.2 million customers will be able to participate in yield farming and other passive DeFi revenue generation opportunities. These funds will also play a key role in accelerating CoinStats' expansion as a DeFi aggregator.
Meanwhile, FLUID, the AI-based smart order routing protocol and cross-chain liquidity aggregator developed by leading traditional finance organizations like BlackRock, Bank of America, Jefferies, and Goldman Sachs, is another project that has received backing from several well-known investors.
According to the recent announcement, FLUID's recent fundraising round, led by blockchain-focused investment firms Ghaf Capital and GSR, has raised $10 million from a clutch of high-profile investors and venture funds like Master Ventures, 21 Shares, Stealth Capital, and LVT Capital, among others.
Likewise, Skynet EGLD Capital, founded by the creators of algorithmic trading software Skynet Trading, has raised more than $40 million to boost the Elrond blockchain ecosystem. As the first licensed fund to accept in-kind donations in EGLD (the native currency of the Elrond chain), Skynet Capital will use the majority of the funds to support projects building on Elrond.
Many industry leaders have contributed to the fund, including Elrond Foundation, Morningstar Ventures, Spark Digital Capital, Woodstock, Verko, Binance Institutional, Huobi Global, Bitmart, MEXC, and KuCoin.
Funds Inflow Accelerates Across P2E And Metaverse Projects
Game of Silks (Silks), the first-ever derivative play-to-earn (P2E) Metaverse, has raised $2 million from its recent fundraising efforts. Per the official announcement, these funds will accelerate the development of its metaverse that reflects a virtual replica of the real-world thoroughbred horse racing industry.
Polygon-based NFT-focused game Blast Royale, developed by First Light Games, has closed yet another successful funding round. Led by prominent funds Mechanism Capital and Animoca Brands, Blast Royale has raised a total of $5 million from notable investment firms. Backers include Dragonfly Capital, AvocadoDAO, Polygon, DWeb3, Morningstar Ventures, C² Ventures, Play Ventures Future Fund, DeFiance Capital, Merit Circle, and Double Peak.
Other heavyweight angel investors backing Blast Royale include Santiago R Santos and Nick Chong. With this fresh capital injection, First Light Games plan to speed up the development of the to-be-launched game, recruit top talent, and expand the game's community.
LOVO, a company developing voice non-fungible tokens ( NFTs ) derived from artificial intelligence, has also finished its pre-series A round of funding. As a result of the efforts of crypto venture firm Hashed, LOVO raised approximately $6.5 million from various venture capital firms and investors, including PKO Investments, Yat Siu (Founder, Animoca Brands), and Matt Finick (Ex CFO, Roblox, and Marvel Studios).
Finally, Bullieverse, a fantasy metaverse island built on the Unreal Engine, has also concluded its strategic funding round. Led by OKX Blockdream Ventures, BullieVerse raised $4 million from some high-profile venture capital funds and angel investors. These include Mike Dudas' 6thMan Ventures, Shima Capital, C² Ventures, DWeb3, Good Games Guild, Mintable, Gate Labs, Genblock Capital, ExNetwork, Roark Fund, Rainmaker Games, GravityX, and Spark Digital Capital.