Delhi Gang-Rape Victim Dies: India Mourns; President, PM Say Her Death Should Not Go In Vain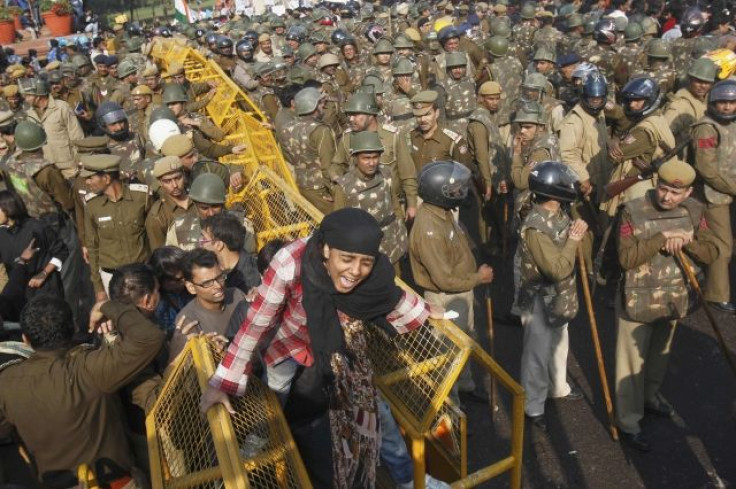 More protests were expected across India on Saturday following the death of a 23-year-old woman who had fought for her life after being brutally gang raped in a moving bus in New Delhi on Dec. 16.
The woman died of multiple organ failure triggered by damage to her brain and body at Singapore's Mount Elizabeth Hospital on Saturday morning.
The suspected rapists in custody were charged with murder on Saturday, in addition to the rape charges they already faced, authorities said.
Silent protests and vigils were held across the country, with reactions and condolence messages flooding the media and social networking sites.
Prime Minister Manmohan Singh said in a statement, "I want to tell them and the nation that while she may have lost her battle for life, it is up to us all to ensure that her death will not have been in vain… It would be a true homage to her memory if we are able to channelize these emotions and energies into a constructive course of action."
President Pranab Mukherjee said, "At the same time, let us resolve that this death will not be in vain. We will do everything possible to ensure that such an incident never happens again. I request everyone to maintain peace and calm and call upon the authorities to take all necessary steps to bring the perpetrators of this ghastly crime to justice. "
Politicians, activists, celebrities and others used Twitter to express their reactions to the death of the woman. Here are some of the tweets:
Delhi Chief Minister Sheila Dikshit: "Shamed that such an attack took place in India's capital city, which has the highest incidents of rape among the metro cities in India."
Anti-corruption crusader Arvind Kejriwal: "Aren't we all responsible for her death? Can we all now do something so that half of humanity starts feeling safe amongst us?"
Writer Taslima Nasreen: "She was brutally gang-raped, tortured, mutilated and murdered. Don't say that she 'died peacefully'."
Industrialist Anand Mahindra: "Today I resolve to b[h]ave no resolutions other than to light a candle &unite in grief with her family--silently. There will be time for action."
Lyricist Javed Akhtar: "We,the mute spectators of violence towards women at home and at public places Are we also not responsible for what is happening."
Actor Ranvir Shorey : "India needs a good cry right now. India needs immediate action. Unfortunately we don't have a leadership that understands this."
Media personality Pritish Nandy: "I do not know her name. I do not know her religion. All I know is that we are all responsible for her death...."
© Copyright IBTimes 2023. All rights reserved.