Dell XPS 12, XPS 13 And XPS 15 Hands-On: Ultra-Thin Bezel Laptops Get Windows 10, Intel Skylake And Thunderbolt 3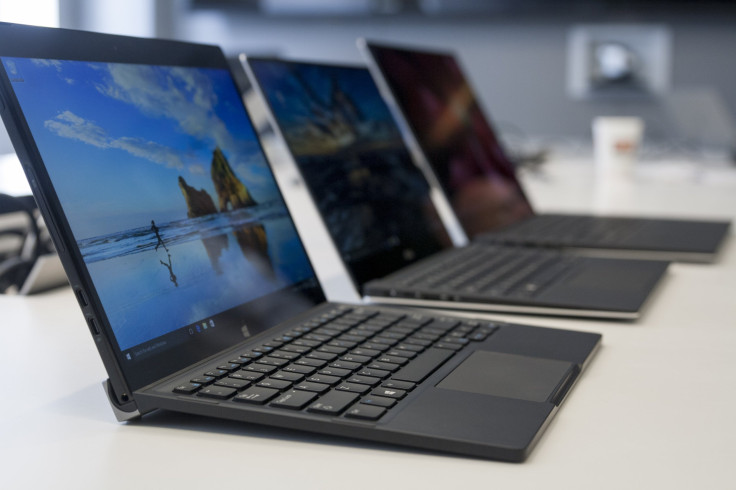 When Dell's XPS 13 launched earlier this year, it turned heads. Its 5.2 mm bezel made it seem like the screen was almost invisible. Not only that, but the smaller bezel contributed to an overall smaller footprint. It felt like the future.
Where exactly could Dell go from here? On Thursday, the company announced three new Windows 10 products, all of which have thin bezels: an XPS 13, XPS 15 and XPS 12. Packing Thunderbolt 3 and Intel Skylake processors, the three devices push the XPS line into 2016 with some interesting new future-proofing ideas and a hint at what's to come for computing.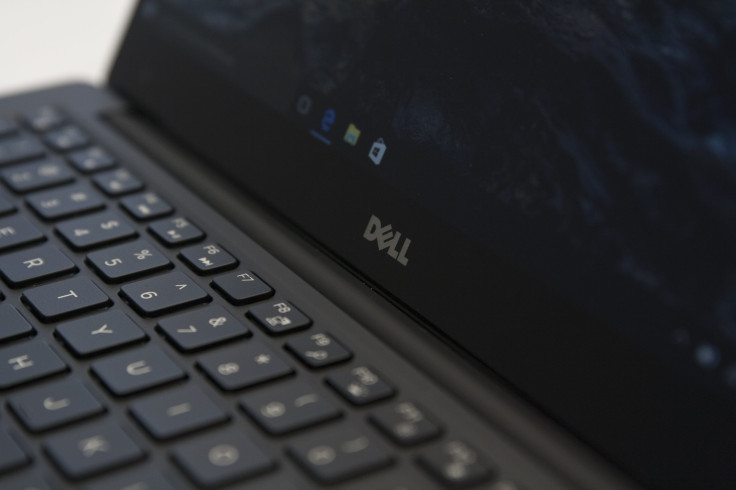 XPS 13
The original XPS 13 packed a serious punch in a sleek package, and Dell hasn't shaken up the formula here. The new model comes with an Intel Skylake processor and a USB-C port on the side. But that little port doesn't just take USB-C cables. Dell has gone to some expense and packed in Thunderbolt 3 support, which uses the same shape socket as USB-C but unleashes super-fast performance when plugged into compatible devices.
Dell notes that users can charge the computer through the Thunderbolt port if they want to, but there's a standard charging port if you prefer. Not only that, the XPS 13 has two standard USB 3 ports for backwards compatibility. While Apple's new MacBook has gone all-in with a single USB-C port, Dell has straddled a line between future proofing and offering consumers what they want. USB-C is undoubtedly the way forward, but for now people need their standard USB ports somehow.
Despite all this power, Dell is claiming up to 18 hours battery life on the 1080p model. It's also light as ever, weighing in at just under 3 lbs (under 1.3 kg). The XPS 13 is competitively priced, starting at $799 and moving up to $2,399 for a machine with all the specs. The XPS 13 is available now.
XPS 15
The first thing you notice when you see the XPS 15 is how small it is. It's a 15-inch laptop, but it doesn't look like one. In fact, Dell's claiming this is the smallest 15-inch high performance laptop on the market. Weighing in at a mere 3.9 lbs (1.78 kg), the XPS 15 doesn't have the same bulk as others on the market.
The screen is gorgeous. Dell has greatly improved the color gamut on the XPS 15 and it shows. With the thin bezels, the display feels almost like a painting, and even though Dell is offering a touch display model, you almost don't want to touch it. Of course, you don't actually need to: Microsoft's Windows 10 thankfully fixes the aggravations of 8, and using a mouse is no longer the painful experience it once was.
Along with the same ports and configurations of the XPS 13, the XPS 15 throws in an HDMI port for big-screen watching. Thunderbolt 3 supports mini DisplayPort passthrough, but it can be quite cumbersome to carry around adaptors with you, particularly if you're someone who gives a lot of presentations.
This is essentially a larger XPS 13, and that's okay. Like its smaller brother, the XPS 15 competes strongly on price, coming in at $999 and going up to $2649 for the machine with full specs. The XPS 15 is available now.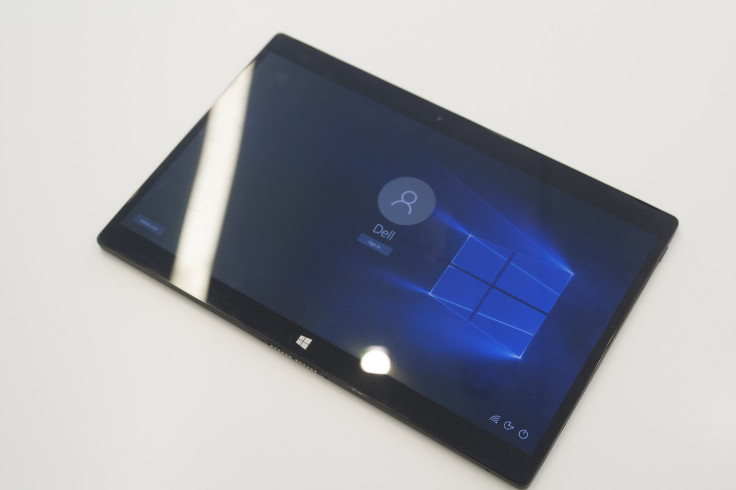 XPS 12
The XPS 12 is interesting as it's not as bezel-free as the other two family members, sticking a bezel on top alongside the bottom bezel. That's okay, though: The XPS 12 transforms into a tablet at a moment's notice and with a tablet you kind of need a bezel to hold onto it.
The XPS 12 isn't your standard tablet, though. It comes with two Thunderbolt 3 ports, and Dell claims it is the only 2-in-1 with a 4K display. It looks gorgeous, but the wide ratio of 4K means that while it plays content brilliantly in laptop mode, it can be slightly awkward to hold in portrait tablet mode.
Dell is pitching this as a notebook-first 2-in-1: unlike the Surface Pro, the keyboard and trackpad come as standard. The keyboard feels great, and Dell has gone to great lengths to ensure it retains the same typing experience. One slight gripe is the lack of a hinge for variable viewing angles: The tablet is held in place in a magnetic cradle. Dell is offering a stand with variable angles, however, for those needing the added customization.
When closed, the XPS 12 is held in place with magnets, which did an excellent job of holding the tablet in place. No latches, no nothing. It's very impressive, but Dell is still refining the open and cradling mechanism to get it spot on before launch. It was slightly fiddly during the hands-on, but there was nothing show-stopping.
Windows 10 is what makes a product like this possible: Continuum is put to good use, as when the tablet is lifted out of the cradle, it switches to a more suitable interface. When undocked, the tablet weighs around 1.75 lbs (790 g). That's slightly heavier than an iPad Pro, but it's surprisingly easy to hold in the hand. When docked, the whole package weighs about the same as the XPS 13.
The XPS 12 will be available in November and will start at $999.
© Copyright IBTimes 2023. All rights reserved.
FOLLOW MORE IBT NEWS ON THE BELOW CHANNELS