Delta Air Lines Flight Makes Emergency Landing After Engine Catches Fire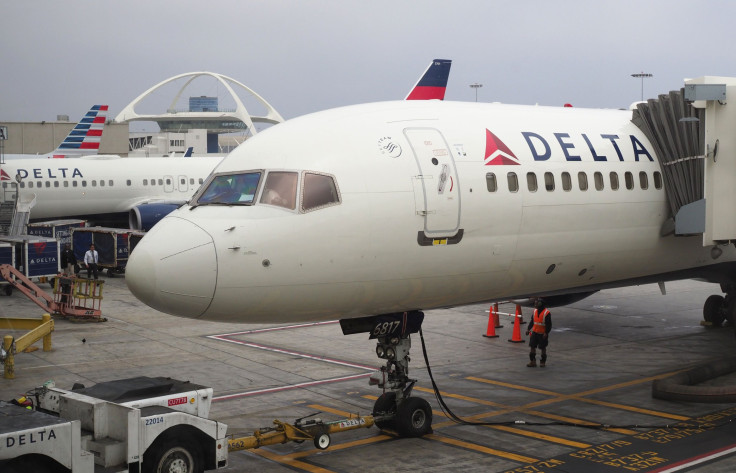 A Delta Air Lines flight was forced to make an emergency landing this week after one of its engines caught on fire. The incident occurred early Wednesday morning on a flight from Las Vegas to New York. Passengers were delayed several hours after landing at the airport from which they departed less than 30 minutes prior.
Delta Air Lines spokesman Chris Jones told the Associated Press that the carrier's pilots declared an emergency immediately after the fire started and successfully landed the Boeing 757 at McCarran International Airport. Passengers reported that the engine burst into flames roughly 15 minutes into the flight, according to KRON-TV.
FlightAware indicates Flight 1057 departed from Las Vegas at 12:07 a.m., nearly an hour after the flight was initially scheduled to depart. The total flight time listed for the aircraft is 25 minutes, with the plane landing back at the airport around 12:32 a.m. While the AP noted that the replacement flight was scheduled to depart around 6 a.m., it appears it was delayed roughly an hour and didn't depart until 7:23 a.m.
KRON-TV reported that there were 192 passengers on the first flight out of McCarran International Airport. According to the airline, no injuries were reported during the incident.
"Delta flight 1057 from Las Vegas to New York-JFK International returned to McCarren International after the flight crew received an indication of a possible issue with one of the aircraft's engines, shortly after departure," the airline told International Business Times in a statement. "The flight landed without incident and taxied to the gate where customers deplaned normally. The safety of Delta's customers and crew is always our top priority and we apologize for the inconvenience. Customers were reaccommodated on an alternate aircraft."
Delta Air Lines saw a similar incident occur in April, when one of its aircraft carrying 227 passengers was forced to return to the Beijing Capital International Airport after one of its engines caught fire shortly after takeoff.
Passengers recounted the incident and described the plane as feeling like it "lost balance," the Daily Mail reported at the time.
"It was hard to tell whether it was going up or dropping," an unnamed woman on the flight said. "Then we heard the captain announcing that we were to turn back."
© Copyright IBTimes 2023. All rights reserved.