'Demon's Souls Remake' Optimal Path Guide: Best Level Order
KEY POINTS
"Demon's Souls Remake" is now available
The game is playable on PS5
Check out some tips and tricks on the best Archstones order to take
FromSoftware, the same developer responsible for the upcoming game "Elden Ring," exclusively launched the 11-year-old RPG title "Demon's Souls Remake" on PS5 on Nov. 12. For veterans and new players, here are some tips and tricks on the optimal path through the Archstones to make your journey more exciting and help you avoid wasting too much time.
Beginning
Players could explore any of the four additional Archstones after defeating Phalanx and completing the first section of 1-1 or Boletarian Palace. Players must complete each of the four Archstones to unlock the Boletarian Palace, leading to the final boss.
The levels could be finished in random order since it would not affect the trajectory of the game. However, these are relatively easy and direct levels that players could indulge in if they want to immerse themselves in the story. They could follow the 1-1, 2-1, 4-1, 3-1 and 5-1 sequences.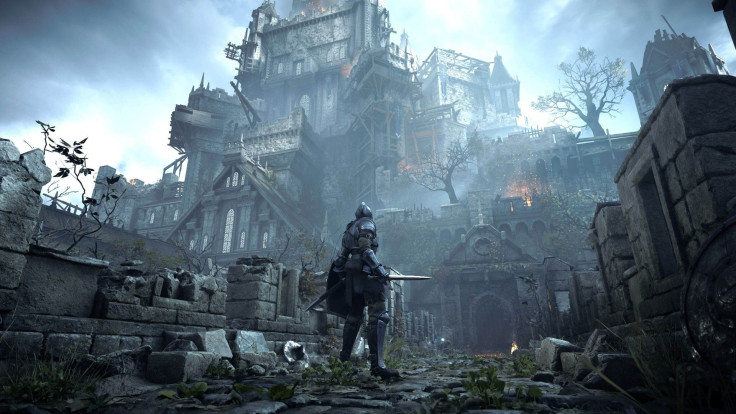 At the beginning, bosses are easy to beat. Just make sure to find the rare items and blacksmiths, including the Blessed Mace and the Crescent Falchion.
Mid-Point
There are unique types or classes of warriors that players could choose from. Options include Knight, Magician, Priest Thief, Temple Knight, Soldier, Hunter and many others. Each level has different offers for different classes, so players must choose wisely to explore effectively. Players could follow the 1-2, 4-2, 4-3, 2-2, 2-3, 3-2 and 3-3 Archstones order.
As for the bosses in this section, players will encounter Adjudicator, who is weak against ranged weapons and the bow. The Old Hero boss is also in this section and to fight him, players need to have low equipment and equip themselves with the Thief's Ring. It is also essential to attack this boss when players are out of range.
Meanwhile, with The Firelurker, players could equip roll skills to beat him. Other bosses in this section of the game are The Fool's Idol and Trick Bosses, who are scattered all over the level.
Final
The final level of "Demon's Souls Remake" focuses on the swamp with relatively easy boss fights. While the bosses are easy to take down, however, the real challenge is in the areas. It is recommended to take the 1-3, 5-2, 5-3 and 1-4 Archstones order at this level.
As for the final bosses, players have to use Spear and Tower Shield Combo to defeat The Penetrator. The Boss Knight Protector could be defeated through parrying and shielding, but using Fire attacks would also beat him. The final boss could steal souls, so it is recommended to stockpile healing grass to replenish health quickly.
© Copyright IBTimes 2023. All rights reserved.