'Destiny 2 Curse of Osiris' Raid Lair: When Can You Play The New Raid?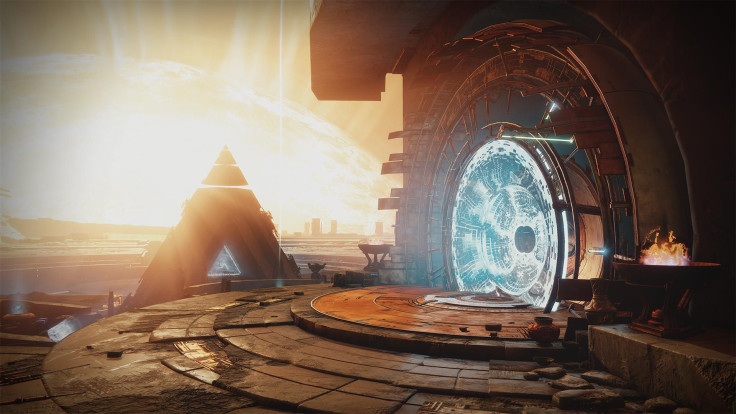 The first expansion pack for "Destiny 2," titled "Curse of Osiris," launched Tuesday, gave content-starved players something to do for the first time in months. For $20, it added a new campaign to play alone or with friends, a new planet to explore in Mercury and a randomly generated mission area called the Infinite Forest that will be slightly different each time players go in. Most importantly, it adds new end-game raid content for six-person fireteams, but when can players jump into that?
Very soon, it turns out. According to GameSpot, the "Curse of Osiris" raid content goes live today at 10 a.m. PT or 1 p.m. ET. Keep in mind that this is not an entirely new raid, like most of the expansion packs for the first "Destiny" offered. Instead, this is what developer Bungie is calling a "raid lair," which reuses the setting of the "Destiny 2" Leviathan raid but adds new objectives, puzzles and supposedly an all-new final boss. The raid lair is called "Eater of Worlds," so expect to find some pretty nasty stuff in there if you and your fireteam dive in this weekend.
The Leviathan raid, which launched shortly after "Destiny 2" came out back in September, was the ultimate goal for each player before they could put the game down and wait for the expansion. It tasked six players with taking on a series of obscure challenges with little instruction that require more precise teamwork, patience and dexterity than anything else in the game. A group of friends could take a dozen hours or more to make it through Leviathan for the first time, but at the end, they were showered in the best loot the game had to offer.
Bungie said Eater of Worlds is not going to be as long as Leviathan, which players have honed down to just a couple of hours at this point. It is still the landmark piece of content within "Curse of Osiris," the activity that will most likely give players the best and rarest gear in the game. However, it sounds like it will not be quite as hardcore in terms of time commitment as Leviathan, potentially making it a bit more welcoming.
"Curse of Osiris" has only been out for a few days, but it has not been without controversy. A portion of the game's audience complained this week that they were locked out of content they previously had access to because they had not bought the expansion pack. There is also a new gun that is apparently so powerful that it has made the game's player-versus-player multiplayer modes unplayable for those who do not have it.
Such are the trials and tribulations of an ongoing, online multiplayer game that some players more or less dedicate their lives to. Negative word of mouth arising from minor controversies has not hurt publisher Activision's bottom line, as "Destiny 2" is one of the highest selling games of 2017.
© Copyright IBTimes 2023. All rights reserved.