'Destiny' Release On Tuesday, Bungie Launches Live Action Trailer [VIDEO]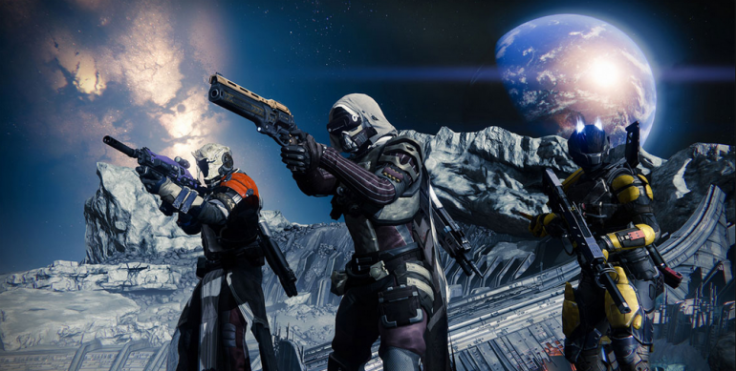 Developer Bungie just launched another new trailer for sci-fi shooter "Destiny." The live action, two-minute trailer features plenty of gunfire, action and explosions. It also features English rock band Led Zeppelin's popular 1970 single "Immigrant Song."
Check out the trailer below:
We're days away from the Sept. 9 launch of "Destiny," which will reach the Xbox One, Xbox 360, PlayStation 3 and PS4 on Tuesday.
The Bellevue, Washington-based studio launched a number of bonus features for "Destiny" fans, such as a detailed Planet View site and an exclusive Exodus Blue map video walkthrough.
The game was developed Bungie and published by Activision as part of a decade-long publishing deal. "Destiny" was first demonstrated during Sony's conference at the Electronic Entertainment Expo in 2013.
"Destiny" is set 700 years in the future in a post-apocalyptic world following the Golden Age, a period of prosperity, technological advancement and peace. The game takes place in a universe where humans have colonized a number of planets in the solar system. But a disastrous event known as "the Collapse" saw the mysterious destruction of these colonies, leaving mankind nearly extinct. When humans attempt to repopulate and recover after the Collapse, aggressive and dangerous alien races are discovered in various towns and cities. Players will have the task of investigating and destroying the aliens before the human race is wiped out.
© Copyright IBTimes 2023. All rights reserved.