'Destiny' Update 1.0.2.3 Causing Gameplay Errors, According To Users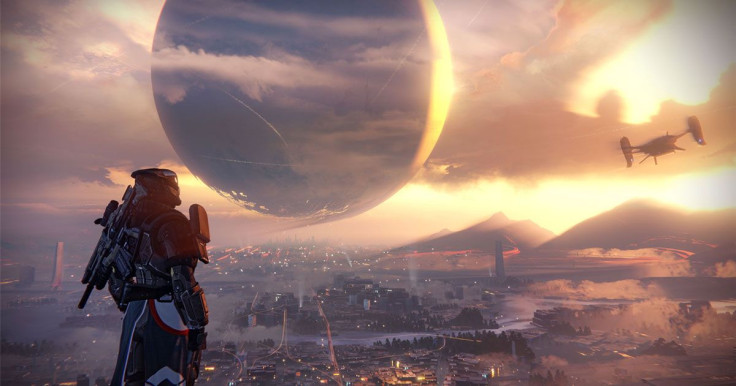 Uh oh. Bungie's latest "Destiny" patch may be doing more harm than good, according to player feedback. The developer launched its update 1.0.2.3 on Tuesday, a patch that was supposed to make its latest shooter a "more stable experience."
But hundreds of users have taken to Reddit to vent their frustrations about hotfix 1.0.2.3, discussing a number of glitches that are currently plaguing the game, including teleportation errors, rocket launchers reverting to smaller clip sizes and erratic splash damage.
"The enemy healing bug has got to be some kind of network synch issue. You are dealing damage on your end, but the server registers it poorly. So it ends up adding health back to the enemy," user Lord_Nite Shade said on Thursday.
User IAmASh—posterAMA listed a number of problems with "Destiny's" gameplay, including the respawning of minotaurs and hobgoblins walking in firing while still in invincible states of armor.
"And all of this is shown off for the world (not really because people are flocking away from your game by the week) because you made a change that denies my ability as a raid lead to get the right guy doing the right job for his abilities and his weapons," he said, addressing Bungie.
"Its true all the bugs OP listed were already there, but they are happening more often after the patch," user darkxsagex added.
"Out of the 14 bugs you listed, my group and I experienced 6, which is still a fair number considering," user Werman20 said.
Bungie's first downloadable content pack, "The Dark Below," will launch on Dec. 9, bringing new weapons, armor and gear. The expansion pack will also bring new story quests and missions, a new cooperative strike, and three new competitive multiplayer arenas. "The Dark Below" will be available for $19.99 as a standalone purchase, or as part of a $34.99 season pass which will also include the game's second expansion pack, "House of Wolves."
Are you having problems with "Destiny's" latest update? Leave a comment below.
© Copyright IBTimes 2023. All rights reserved.