Deutsche Telekom Invests In SignalWire, A Pioneer In Ultra-Low Latency Programmable Video And Voice Communications
SignalWire, a pioneer in software-defined telecommunications infrastructure, announced that Telekom Innovation Pool (TIP) advised by DTCP has participated in its Series B round.
TIP is Deutsche Telekom's strategic investment fund.
Deutsche Telekom is the first European telecommunications carrier to invest in and partner with SignalWire.
Major European telecommunication companies are seizing the opportunity to invest in next-generation cloud-based infrastructure. As the COVID-19 variants rapidly spread, the need for risk-free real-time communications is consistently growing and many companies are looking to take advantage of this demand. Deutsche Telekom is the first European telecommunications carrier to invest and partner with software-defined telecommunications pioneer, SignalWire, whose clients already include Netflix, Amazon, and Zoom.
Anthony Minessale, Co-Founder and CEO of SignalWire, said:
"Deutsche Telekom is an ideal partner to demonstrate the innovation that becomes possible when Global Carriers empower software developers with next-generation telecommunications capabilities— like ultra-low latency video conferencing, audio, and messaging—and make them programmable through easy-to-use APIs and SDKs. We're excited to explore the intersection of SignalWire's unique technology and developer ecosystem and this partnership with Deutsche Telekom."
In Q2 of 2021, the CPaaS market growth hit record highs. According to a study by the Synergy Research Group, the market is projected to exceed over $5 billion with demand for CPaaS solutions constantly expanding. The COVID-19 pandemic has been attributed as the main accelerating factor for businesses rapidly adopting and integrating CPaaS.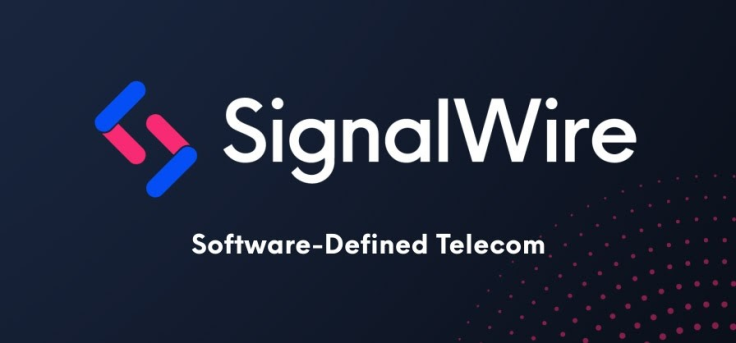 Towards the end of 2021, there has been even more major investments in CPaaS. Ericsson recently invested $6.2 billion into CPaaS through its acquisition of Vonage whose communications APIs' technology is derived from SignalWire's FreeSwitch platform. Mio, which uses APIs to connect different chat functions from different CPaaS companies like Zoom, has also raised $8.7 million in their Series A funding round.
Suggested video
What is software-defined telecommunications?
Programmable communications are when video, voice, and messaging capabilities are embedded into and integrated with your software, enabling you and your clients to communicate with each other on your own platform. While commonly used for client interactions, its uses extend far beyond that. Companies can now put together "watch parties", conferences, and even virtual concerts for thousands of participants thanks to this software. Among the most widely adopted software-defined communications platforms is FreeSWITCH, the open-source platform created by SignalWire, which forms the backbone of well-known products such as Zoom, Ring, and Dialpad.
The benefits of CPaaS are that companies do not need to develop the communications infrastructure themselves. Rather, CPaaS is held by the provider and is based in the cloud, thereby eliminating the need for private infrastructure. It also lowers the barriers between businesses and clients by facilitating a more direct channel of communication which helps build brand loyalty and increases efficiency. Employees in the workplace also benefit from CPaaS. With many companies maintaining offices around the globe, video communications allow for conferences to take place from anywhere with participants being able to meet and interact with each other in a similar manner to in-person meetings.
There are many questions as to whether it is possible to have so much data being streamed into one place without leading to a company's systems crashing. Leading CPaaS innovator, SignalWire, has already answered this question by taking a unique approach to CPaaS by focusing on delivering a highly-complex product that integrates hundreds of simultaneous videos, voice, and messaging streams in the cloud whilst streaming it back in a single feed to all participant in an accessible and uncomplicated way by ensuring lowest possible latency, CPU, and bandwidth consumption. Thus, companies are able to enjoy quality and quantity - a rare combination.
What the experts say:
There is a growing trend towards programmable communications, especially in response to the COVID pandemic. As seen in the Business Implications of Programmable Communications 2020 report, businesses across the industry needed to pivot to CPaaS in order to survive. Businesses could no longer engage with clients in the traditional manner and employees were unable to return to the office yet work still needed to be done. CPaaS stepped in to solve this challenge and allowed businesses to quickly implement communication features on their platform without needing to actually create the communications infrastructure themselves.
Pierre Yves Noel, the Strategic Marketing Director for Cloud services, Alcatel-Lucent Enterprise, stated at a CPaaS Expert Round Table that he has seen how the implementation of CPaaS has been beneficial to businesses and helped improve their efficiency. By creating direct channels of communication to the consumer, the amount of information and data available to both consumers and employees has increased which is allowing them to make better decisions. Moreover, with real-time communications being integrated into business platforms, employees are able to find quicker solutions to the consumer's problems thereby also increasing the value of their interactions.
The future of CPaaS
It is clear that CPaaS has been identified as the major game-changer and strategic element that will help companies stay at the forefront of the digital transformation age. Rolf Nafziger of SVP Deutsche Telekom Global Business and Deutsche Telekom Global Carrier said about investing in CPaaS that,
"We are very pleased that Deutsche Telekom is participating in these types of strategic investments. Deutsche Telekom Global Carrier is focusing on innovations in the programmable communications field. In this area, it is our goal to co-create the next generation of communication landscape to enhance our offerings with a digital native portfolio."
With billions being poured into the industry in 2021 alone, investors are looking at CPaaS as the future of communications. As a rapidly increasing number of companies begin offering international services across every time zone and hire employees in every continent, real-time communications need to form the core of business operations in order for these companies to be successful and efficient.
Concluding remarks
SignalWire has stated that the funding from DIT will be used to increase the development of a complete, flat, and unified development layer and cloud platform upon which the next generation of communications applications will be built. Analysts may view this as positive news for the Eurozone as investments like these could bring a strategic advantage.
© Copyright IBTimes 2023. All rights reserved.