Brera Holdings PLC Is Taking Bold, Innovative Steps In The Football Industry's Multi-Club Ownership Model
Following the BREA IPO on Nasdaq, the first for an Italian club, the company signed an LOI to acquire a first division UEFA member North Macedonian cClub, and to establish a new club in Africa's Mozambique.
Today Brera F.C. announced a major pivot to digital with a 20-gamer team competing on EA Sports FIFA 23 Pro Clubs™ using the popular Sony Playstation console.
A new brand study ranked Brera F.C. 3rd in Milan, after only billion-dollar Serie A clubs A.C. Milan and Inter Milan
It was not hard to predict that the multi-club ownership model in football will become the perfect vehicle to inject American capital into the European soccer scene, yet many analysts were puzzled to see that Brera attracted a modesteager US$7,500,000 of capital at a US$55 million valuation at the time of its Nasdaq IPO in January 2023. This should be viewed in the context of a brand study that ranked Brera F.C. 3rd in Milan, only after A.C. Milan and Inter Milan - both which are valued above US$1billion.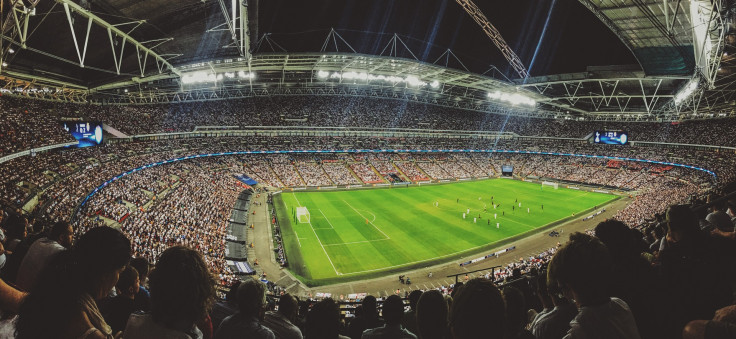 Such is the level of disruption that American dollars could inject into the European football market, that UEFA sounded the alarm. However the industry was overdue for change and clearly now, the market is opening up to the average investor. There is no doubt that investors want to see shareholder value which in turn increases pressure on management to innovate and perform.
Football pivoting from "European" to being global?
Now, Brera Holdings PLC announced that it started a new football club in Mozambique, in the metro area of the capital Maputo, of this African nation of 32 million people. Besides this, it will also acquire a European first division football team Fudbalski Klub Akademija Pandev ("Akademija Pandev") in North Macedonia, a full UEFA member state whose national champion is eligible for European tournaments and notable prize and appearance money. Note that other famous football owners have the same approach: US tech executive John Textor invested in football clubs in France, Brazil, the UK and Belgium - mostly through his investment vehicle Eagle Football Holdings.
These global clubs run by the likes of John Textor and Brera Holdings PLC are predicted to be a scaled breeding ground for creating new talent like never before. It could mean the democratization of the game and many new unsung heroes could step forward as talent pools expand, open up and become more globalized.
Adding digital: a hybrid model to create more value for advertisers?
Nike and Adidas always competed for eyeballs, targeting the most popular players and teams. That reflects the very essence of influencer marketing. It seems that Brera Holdings figured out a way to seduce the biggest advertisers with way more brand awareness: by going digital.
With an estimated 532 million eSports viewers worldwide of which roughly 29.8 million are in the US, this is a real game changer. Not surprisingly, this week, Brera F.C. announced that it launched its eSports activities with the establishment of Brera FC's FIFA® 23 Pro Clubs™ team of 20 gamers. Brera is scheduled to play its third online group stage match against Palermo FC, a team from Italy's Serie B league, that is owned by Manchester's City Football Group.
The CEO of Brera HoldingsF.C. Sergio Scalpelli said: "Going digital in today's world is a necessity even for the most conventional of brands. Our main motivation is that we want to engage players and fans around the world with the Brera brand. We do that through physical locations and online. If the metaverse eventually becomes the main place to engage, we will also aim to lead in that venue.".
Considering the recent bullish sentiment on GameSstop (NYSE: GME) under ChairmanEO Ryan Cohen, one of the factors worth taking into account is that fiercely loyal communities are formed through online games. It would seem that Brea Holdings is about to add a new layer of brand awareness and customer loyalty by engaging fans worldwide all year round through the addition of this new medium.
Football stocks and ETFs in general
It is really the MCO model that allows football club owners to create operations that can benefit from the economies of scale. Although in the U.K. and U.S. a few selectmany football clubs were traded on the financial markets including the NASDAQ for years, it was Brera Holdings PLC that took the first Italian football club onto the U.S. stock market with the ground-breaking IPO of BREA on Nasdaq in January 2023.
Football clubs are typically asset-rich as they own large grounds where many events can be hosted. Thus, with proper management, the ROI associated with the assets, can differ substantially between clubs. However the brand value of a club and its players, when this human capital is also accounted for and viewed as an asset, can sometimes exceed the value of the physical assets.
Numerous football clubs are valued in excess of US$ 1 billion, with Manchester United (publicly traded), being valued in excess of US$ 3.8 billion, and a current stake sale being negotiated at a reported US$ 6 billion valuation. Clubs like Arsenal, Celtic, Juventus and AS Roma are also publicly traded.
It can be argued that investor groups who moved in immediately after the pandemic to acquire football clubs, seized on an opportunity, given that revenues were temporarily down. Thus, acquisitions during this period may have been based more on real asset values rather than brand value and revenue potential during normal times. This is not to say that all football clubs are currently undervalued, as many bounced back quicker than expected.
Final take:
The football industry in Europe was no doubt subdued - just like the travel industry. The ownership profiles used to look different: ultra wealthy individuals used to snap up these assets quietly. Today, there are sufficient participants in the multi club ownership sphere, backed by institutional investors. That means the market can expect to see innovation like never before.
Brera Holdings PLC and Eagle Football holdings might not be snapping up low priced assets forever as hedge funds and groups of investors become aware of the swift and bold moves that occurred recently. As another hedge fund seeks to raise US$500 million for the football industry, it is worth noting that given the substantial real assets involved in the football business, the likeliness of this industry becoming prey to mere penny stock speculators, seems improbable. As the MCO model evolves, this is one space to watch closely.
FOR FREE to continue reading
✔️ Unlock the full content of International Business Times UK for free
offer available for a limited time only
✔️ Easily manage your Newsletters subscriptions and save your favourite articles
✔️ No payment method required
Already have an account?
Log in