'Diablo 3' Release Date: Beta Closes May 1, Novel To Explore Deckard Cain's Past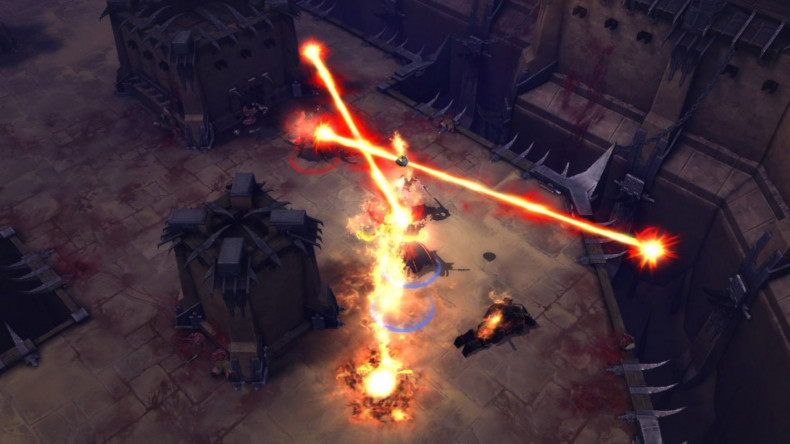 As the release date for Blizzard's latest venture, Diablo 3, draws near the company is preparing the final product for players. This means that the beta, which began in September, will be closing in anticipation of the game's official release.
The previewed version of the action adventure game's third installment will be shut down on May 1, with just two weeks left before the game is available for purchase.
We'd like to thank everyone who has participated in the Diablo III beta, Blizzard posted. You've done an admirable job of testing, and we greatly appreciate all of the feedback you've provided during this critical phase of development.
Blizzard just gave beta access to 275,000 additional players last week, giving some players a final chance to test the game.
The developer has also confirmed that a novel will accompany Diablo 3 upon arrival, according to ComputerAndVideoGames.com. The book, which will be called Diablo III: The Order, follows Deckard Cain's quest to find the Horadrim, years before the events of the game, according to Blizzard.
As Cain searches for lost members of his order, he is thrust into an alliance with an unlikely ally: Leah, an 8-year-old girl feared by many to carry a diabolical curse, reads Blizzard's blurb describing the novel's synopsis. What is her secret? How is it tied to the prophesied End of Days? And if there are other living Horadrim, will they be able to stand against oblivion? These are the questions Deckard Cain must answer ... before it's too late.
The book will hit shelves on May 15 and is to be sold separately from the game itself. Written by Nate Kenyon, the novel is available for pre-order now on Amazon. This isn't the first time gamers have stopped button-pushing and started page-turning to get their Diablo fix. Kingdom of Shadow (Diablo #3) was released in 2002, and Diablo III: Book of Cain has been out since December 2011, increasing excitement for the highly anticipated trilogy.
Diablo 3 is expected to be one of the biggest games of 2012, with fans rejoicing at the announcement of its launch date on March 15. The game is predicted to push out as much as a quarter of all Diablo sales to date in its first year.
Cowen and & Company analyst Doug Creutz said he expects the game to sell 5 million units in its first year of release, according to ComputerAndVideoGames.com.
Blizzard also just recently revealed insight into the making of the game with its Developer Diary video. Game director Jay Wilson, art director Christian Lichtner and lead software engineer Jason Regier said the game was initially supposed to be launched in 2011.