'Diablo 3' Release Date Approaches: Leaked Demon Hunter Footage, 'You're Going To Die A Lot' [VIDEO]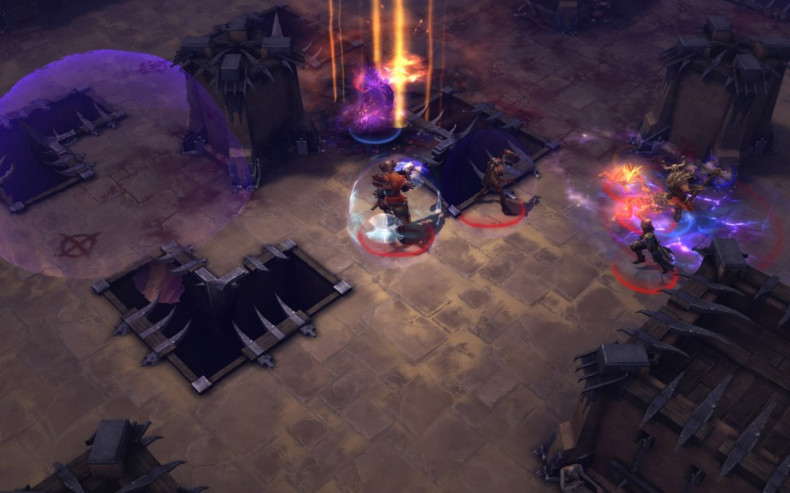 The next installment of Blizzard's action-adventure RPG is set for a May 15 release date, and details about the new game have slowly been unveiled. One of the most alluring new features Diablo 3 will offer fans is the renovated runestone system, which allows players to customize their skills in five different ways.
But with changes often come criticism. And the latest line of critiques involves the hardcore difficulty setting known as Inferno and the allocation of rune points. In the Diablo Fans forum, Blizzard community manager Bashiok revealed that the Inferno monster levels won't be linear in the series of the game. In contrast, the enemies will be leveling up progressively.
The forum manager said that developers originally intended users to be able to farm wherever they want, but there were a few issues with gameplay.
The final boss didn't feel like an appropriate challenge, the pacing felt off, and Blizzard wanted more variety so that hardcore players could have a challenge while casual players could make it through the game, writes GameSpy's Mike Nelson.
Bashiok responded to these complaints about the seemingly easy gameplay, responding with some information about the Inferno difficulty setting.
You're going to die, a lot, and you're going to have a horrible character for quite a while, he posted. You're not going to hit 60 and finish the game on Inferno. You're going to be smashing your face against Act 1 Inferno for weeks. Perfecting your build before then will not matter.
In addition, a new video has been uploaded from IGN revealing the Demon Hunter class, with footage displaying information about the hunter's story and background. New skills available in the class have also been revealed in the video.
In mid-March Blizzard slated Diablo 3 for a May 15 release, and rumors about a possible console edition have popped up since. No launch date has been revealed about an Xbox or PlayStation version of the game, but Blizzard says it's in the works.