Did China Help Edward Snowden Leave Hong Kong Without A Valid Passport?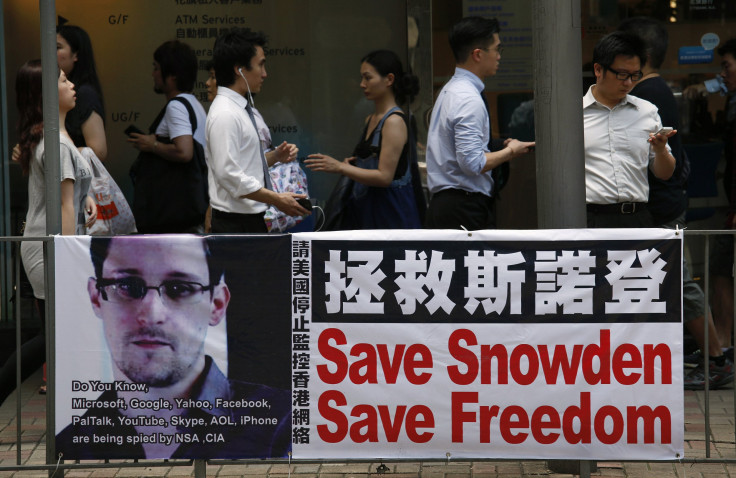 Edward Snowden traveled to Moscow from Hong Kong this weekend after U.S. federal prosecutors filed criminal charges against him Friday for leaking classified data gathered by the National Security Agency. Now American officials are speculating about China's involvement in Snowden's orchestrated departure from its Hong Kong special administrative region.
"China clearly had a role in this, in my view," Senate Intelligence Committee Chairman Dianne Feinstein said on CBS News' "Face the Nation" Sunday morning. "I don't think this was just Hong Kong without Chinese acquiescence."
It appeared to be in Hong Kong's interest to let Snowden leave the city, which had been making legal preparations for new developments in his case. "I think [the U.S.] government will be upset for a while, but I hope that they will shrug it off, because our government acted in accordance with the law. Our government officials can breathe a sigh of relief," Regina Ip, a former secretary of security, told the New York Times.
According to Hong Kong authorities, Snowden was able to leave the Chinese territory "on his own accord" through "a lawful and normal channel." The 30-year-old NSA leaker departed from the Chek Lap Kok Airport in Hong Kong on a Moscow-bound commercial flight scheduled to depart Sunday at 10:55 a.m. local time. The South China Morning Post, the Hong Kong-based newspaper that obtained an exclusive interview with Snowden while he was in Hong Kong, reported he was on Aeroflot Flight SU213.
ABC News later reported Snowden's U.S. passport was revoked Saturday, one day before his Hong Kong departure, saying he no longer had legal travel documents at the time of his flight. One of its reporters took to Twitter to note:
The U.S. State Department said the revocation of Snowden's passport was "routine" for someone with an arrest warrant outstanding. "Persons wanted on felony charges, such as Mr. Snowden, should not be allowed to proceed in any further international travel, other than is necessary to return him to the United States. Because of the Privacy Act, we cannot comment on Mr. Snowden's passport specifically," said State Department representative Jen Psaki, who is currently traveling with Secretary of State John Kerry in India.
Before Snowden's departure, there was conjecture about whether China's central government, which operates separately from Hong Kong's under the "one country, two systems," agreement, would assert its power in the southern territory to gain leverage with the U.S.
"I had actually thought China would see this as an opportunity to improve relations and extradite him to the United States," Feinstein said during her "Face the Nation" interview.
However, China's Foreign Ministry insisted it had kept out of the Snowden extradition situation and was not involved in arranging a safe house for his departure, rejecting such suggestions in some media reports. In a statement released Sunday, Foreign Ministry representative Hua Chunying told reporters that Beijing allowed Hong Kong to handle the Snowden case autonomously. "We have noted relevant reports, but are not aware of the specifics. We will continue to follow its development. ... [T]he central government always respects the HKSAR government's handling of affairs in accordance with the law," Hua said.
Although China's government is denying involvement in the Snowden's passage to Moscow from Hong Kong, WikiLeaks is admitting it is supporting the former contractor for the NSA as he seeks political asylum. "He is bound for a democratic nation via a safe route for the purposes of asylum, and is being escorted by diplomats and legal advisors from WikiLeaks," the group said in a statement on its website. The anti-secrecy organization also confirmed a WikiLeaks representative named Sarah Harrison accompanying Snowden on the flightto Moscow from Hong Kong.
Snowden is reportedly spending the night in the Russian capital. It is believed he will travel first to Cuba and then to Venezuela before presumably moving on to Ecuador, where he has requested asylum.
© Copyright IBTimes 2023. All rights reserved.