Did Hachette Beat Amazon? E-Book Price Allowance An Apparent Win For Publishers, Writers And Readers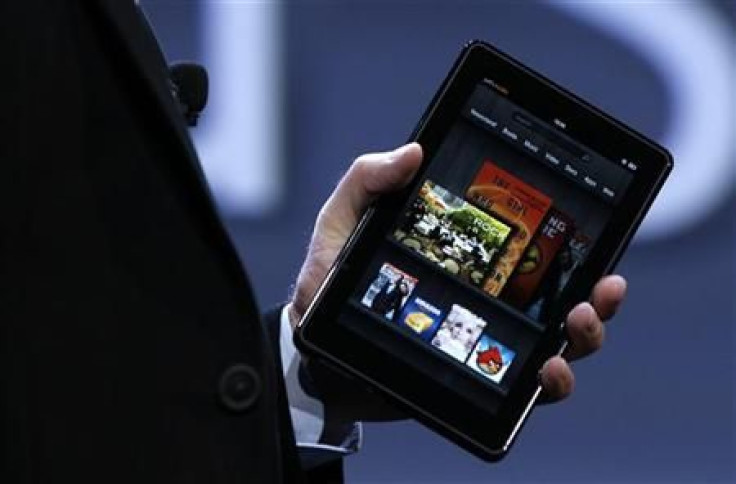 Writers everywhere are rejoicing. The almost-yearlong standoff between Amazon.com Inc. and Hachette Book Group came to a seemingly amicable end Thursday, with the online retail behemoth making a major concession -- namely, allowing Hachette to set its own prices on some of its e-book titles.
"I'm relieved," said Douglas Preston, the best-selling Hachette author who spearheaded Authors United, a group of 900 writers who came out publicly in favor of the publisher. "I can only hope that, if disagreements arise in the future between Amazon and publishers, Amazon will never again seek to gain leverage by sanctioning books and hurting authors."
E-book prices had been a major sticking point in the highly public, often-nasty dispute. Amazon has long contended that electronic books should be priced at $9.99 and under since they do not come with print-related overhead costs such as manufacturing, shipping and returns.
But Hachette and other publishers say such costs account for only a fraction of their expenses, and that setting prices too low creates a "race to the bottom" mindset that is devaluing books in the eyes of consumers. Moreover, publishers say they should be able to decide what their own products are worth. They accuse Amazon, which controls more than 60 percent of the e-book market, of wielding its influence to push down prices.
For months, it seemed as if neither side would be willing to budge. So why the sudden concession from the world's largest online retailer?
Analysts say one possible wild card for Amazon was its negotiations with another major publisher, Simon & Schuster. While those negotiations did not reach the same fever pitch as Amazon's fight with Hachette, there were similar sticking points over e-book prices. Then in October, Amazon and Simon & Schuster quietly reached a deal, with Amazon conceding to give the publisher control over e-book prices, a concession many believed Amazon would never make.
Mike Shatzkin, a book industry analyst and chief executive of the Idea Logical Company in New York, speculated that Amazon -- stretched thin and already suffering from poor PR in its fight with Hachette -- was not prepared to wage a battle with another big publisher.
"My guess is Amazon was not really in a position to take on two publishers in the way that they've taken on Hachette," Shatzkin said. "So they negotiated a deal with Simon & Schuster, and as a result, they created a model that Hachette was willing to accept."
Still, not everyone is ready to declare Hachette the winner in this week's agreement. Jon Talton, an economic columnist for the Seattle Times, Amazon's hometown newspaper, had a much different take in a Thursday blog post. "Even though Hachette appears to have prevailed in its key goal, setting its own digital book prices, the clear winner from a business sense is Amazon," Talton wrote. "The Seattle company had already signed an agreement with Simon & Schuster which gave the publisher some freedom in pricing its titles but allowed Amazon to discount some e-books. Hachette was being boxed in. With the new deal, Amazon gets access again to popular Hachette authors such as Michael Connelly and J.K. Rowling."
Either way you look at it, the agreement is a compromise. Under the terms of the multiyear deal, which takes effect in 2015, Hachette will be able to set its own e-book prices. But Amazon will also give Hachette a higher cut if the publisher delivers lower prices, thereby creating an incentive for Hachette to set prices lower than perhaps it wants.
That may seem like a great deal for price-conscious readers, but cheaper isn't always better. For the book industry as a whole -- which is struggling for its survival as readers migrate from paper to pixels -- Shatzkin said traditional publishers still play an important role in nurturing talent and investing in ambitious literary projects. It's vital, he said, that publishers have a say in what they're products are worth -- even if it's occasionally a little more than $10.
"If you want Walter Isaacson to spend two years writing a biography of Steve Jobs or Benjamin Franklin, it's an essential thing," he said. "Without healthy publishers to pay seven-figure advances to major authors to take years and staff to put books together, they won't be put together."
Christopher Zara is a senior writer who covers media and culture. Got a news tip? Email me here. Follow me on Twitter @christopherzara.
© Copyright IBTimes 2023. All rights reserved.