Did Iggy Azalea's Insecurities Cause Her To Get Plastic Surgery? Rapper Appears At 2015 Billboard Awards With Different Look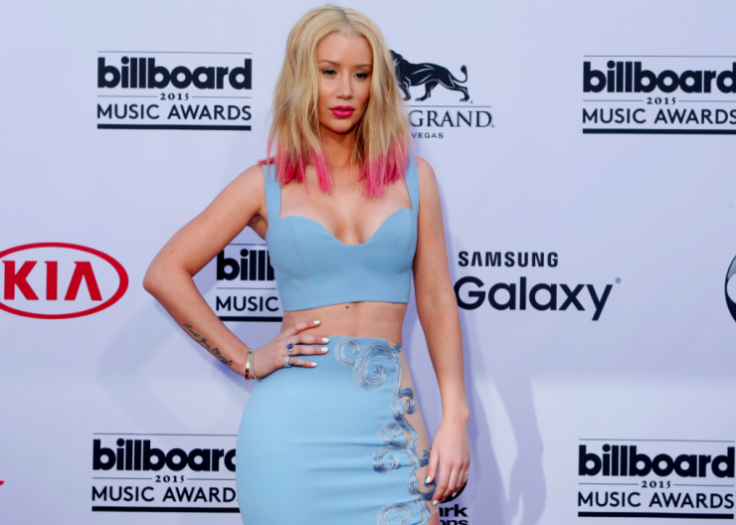 Australian rapper Iggy Azalea appeared at the 2015 Billboard Music Awards on Sunday looking somewhat different than usual. Fans and viewers immediately took notice of her new look -- many speculated that the 25-year-old had had plastic surgery for a rhinoplasty and chin implant.
"It's obvious that she underwent rhinoplasty recently, since the nose looks different. It's shorter, straighter, and the tip is rotated upward and narrower," Dr. Yoel Shahar, a cosmetic plastic surgeon at Natural Look Institute in New York, told HollywoodLife.com on Monday. "She also appears to have had a chin implant that looks pointy and created asymmetric jawlines. A successful outcome!"
Why did the "Fancy" singer choose to change her appearance?
"Iggy has a crippling insecurity about her looks. She was very awkward growing up, and felt like she was teased about her appearance," a source told Hollywood Life on Monday. "It's heartbreaking -- she actually dislikes almost everything about her appearance. She is changing herself into a whole new person."
Azalea admitted to getting breast implants in March. "Four months ago, I got bigger boobs! I'd thought about it my entire life," she told Vogue on March 24, adding that she was tired of having to sew padding into her stage costumes.
Many also speculate that the rapper has undergone other procedures -- a Brazilian butt lift and lip fillers -- but Azalea hasn't confirmed either rumor.
Azalea performed her hit "Pretty Girls" with Britney Spears at the Billboard Music Awards. "It's not something that I ever anticipated happening," Azalea told Billboard on Sunday. "I loved pop music but I loved rap and I wanted to be a rapper. And I didn't know I'd end up making such a crossover mesh of pop and rap where that would be a collaboration that would be possible."
© Copyright IBTimes 2023. All rights reserved.