Did Ozzy Osbourne Cheat On Sharon Osbourne? Affair Rumored To Have Triggered Divorce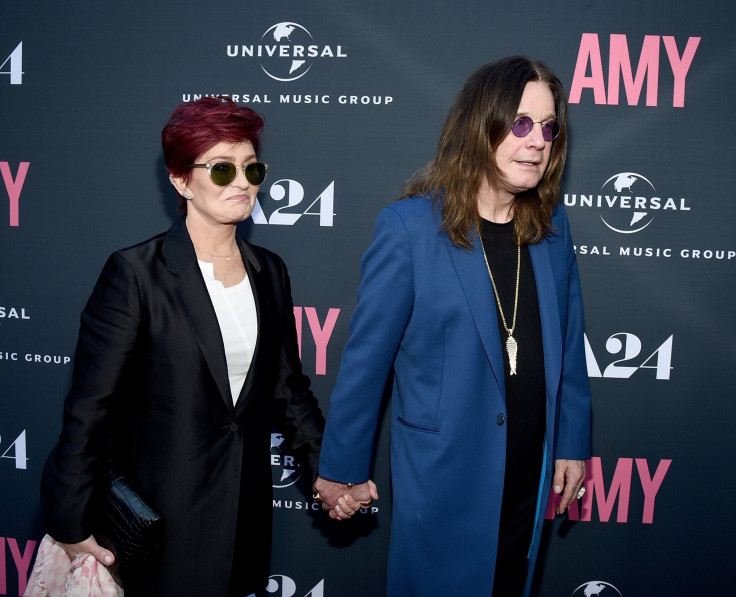 Ozzy Osbourne and wife Sharon Osbourne are reportedly calling it quits after 33 years of marriage.
Reports surfaced Sunday that the Black Sabbath singer and "The Talk" co-host are divorcing. Sources revealed to multiple outlets that the couple decided to separate, and that Ozzy is moving out of the Beverly Hills home they share. Ozzy and Sharon have been married since July 4, 1982. They share three grown children, Aimee, Kelly and Jack.
Ozzy has long struggled with substance abuse, however, an insider told E! that Ozzy's sobriety does not have to do with the divorce. Instead, a source dished to People that Sharon "believes that Ozzy is having an affair."
That follows a report from The Sun that claims that Ozzy is shacking up with Michelle Pugh, a 45-year-old celebrity hairstylist whose clients include Jennifer Lopez and Alicia Silverstone. It's speculated that Sharon discovered something on her husband's phone that led her to accuse him of cheating.
"Sharon went ballistic with Ozzy and accused him of having the affair," a source told The Sun. "She said she had suspected something had been going on for some time and now had proof."
The couple has not publically come forward to address the divorce rumors. Meanwhile, Pugh reportedly canceled appointments at Meche, the Los Angeles salon where she works, citing a personal emergency.
This is not the first time that divorce rumors have plagued Sharon and Ozzy Osbourne. In 2013 reports surfaced that they were "leading separate lives" and not living together after Ozzy relapsed. Sharon opened up about the difficulty of their marriage in May 2014, telling the Daily Mail that Ozzy started seeing a counselor and psychiatrist in order to save their relationship.
© Copyright IBTimes 2023. All rights reserved.