Digital Currency Could Help Free Palestinians From Economic Occupation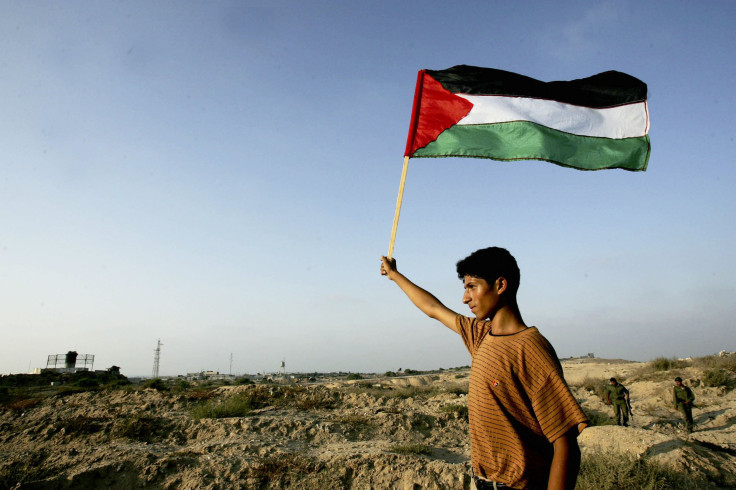 Blockchain technology offers solutions in a wide range of fields, from healthcare to Facebook publishing, but could cryptocurrency help resolve the Palestinian-Israeli conflict? The Palestinian Monetary Authority plans to develop a bitcoin-style digital currency within five years that would become its first national currency since the days of the British Mandate.
"If we print currency, to get it into the country you would always need clearance from the Israelis and that could be an obstacle," Azzam Shawwa, head of the PMA, told Reuters. "So that is why we don't want to go into it." Instead, the PMA is building an independent, central Palestinian bank with its own cryptocurrency, the Palestinian pound.
Read: Israel-Palestine Conflict: Trump To Speak With Palestinian President Mahmoud Abbas
Today, Palestinians don't have a single national currency or a central bank. Instead, Palestinian businesses use the Israeli shekel, along with U.S. dollars, Jordanian dinars and sometimes euros. "The average Palestinian is using three different currencies," Professor Mkhaimar Abusada, who teaches political science at Al-Azhar University in Gaza, told International Business Times. "We usually shop with Israeli shekels because we are under Israeli occupation. ... Palestinians have no control over their own economy."
Although both Palestinian territories are officially governed by the unified Palestinian Authority, in reality the two territories are geographically and politically divided. Hamas controls the seaside province Gaza, and the Fatah Party is in charge of the West Bank, on the eastern part of the Palestinian sandwich surrounding Israel. While regional allies petition the United Nations for political support, Palestinian businessmen are busy investing in banking infrastructure and internet connectivity.
"Palestinian companies have invested heavily in internet infrastructure," Sam Bahour, managing partner at Applied Information Management in Ramallah, told IBT. "The banking system here has become very sophisticated."
Israel restricts Palestinian access to broadband connectivity, limiting high-speed mobile data and stunting Palestinian growth beyond 3G data frequencies. This will make it difficult to implement digital currency for day-to-day transactions on Palestinian mobile phones.
Bahour said economic control may actually be the primary offensive in the Israeli occupation although it receives fewer headlines than military skirmishes. "We are suffocated by the Israeli control of our economy," he said. "Even though we have no decision-making ability in their economy, we are put at a disadvantage and are still affected by Israeli monetary policy. ... We are not permitted to use our own currency."
Animosity aside, Bahour said they still will need Israeli cooperation for a Palestinian cryptocurrency. The Jewish nation sits between both territories and is their biggest trading partner. "If they don't recognize it, it won't change much in terms of our day-to-day business," he said. "There has been a lot of creativity on the Palestinian side. ... The stability of the banking sector, the number of branches, the creativity all make Palestinians well-positioned for a digital currency."
Israeli Prime Minister Netanyahu has long advocated for "economic peace" as the first crucial step toward conflict resolution. However, Abusada is much less optimistic about the prospect of a digital Palestinian currency.
He said Palestinian economic institutions were strong and growing before the Second Intifada, the Palestinian uprising from 2000 to 2005, which destabilized the region by provoking violent crackdowns from the Israeli military. Another outbreak of violence could still devastate Palestinian financial infrastructure, regardless of a bitcoin-style currency. "What does it mean to have your own currency if you don't have control over your own economy?" Abusada asked. "This whole process is just to show the international community that we are ready for statehood."
Read: Why Are Israel And Palestine At War? Timeline Of Middle East Conflict As Netanyahu And Trump Meet
© Copyright IBTimes 2023. All rights reserved.